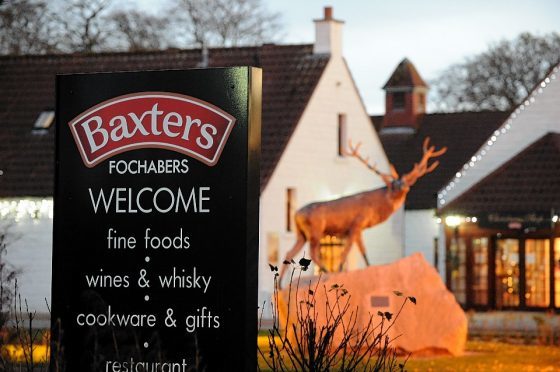 As many as 80 employees in Fochabers are facing the prospect of losing their jobs at Baxters.
The world-famous food company wants to become more efficient in order to respond to global competition.
And, as part of the process, the firm is looking at the future of 80 out of the 700 posts at their Fochabers headquarters.
One employee claimed last night, after finishing work, that there was an "unhappy atmosphere" at the factory.
She added: "They should just tell the people affected what's happening and not leave it dangling."
The company has now started a consultation process which could lead to staff facing redundancy. It is expected it will take up to two years for the manufacturing and packaging changes to be made.
Labour councillor for Fochabers Lhanbryde, Sean Morton, said: "What I'm hearing from workers is that they are worried for their jobs.
"Baxters say as much as 10% of the workforce will be consulted about their future at the company. To many, that's just another way of saying they are facing the sack.
"These are very worrying times. Many people are wondering how a successful company can expand so rapidly in recent years [the company has a turnover of more than £300m), yet are still having to consider letting people go."
While concerned about jobs, Moray Council leader Stewart Cree, was confident more posts would be created by the firm in the future.
He said: "Baxters are an international brand, but subject to market variations the same as everyone else.
"It is obviously disappointing when jobs are threatened, but I hope that by finding the efficiencies, they can create further jobs in the not-too-distant future."
Posts across Europe will be examined later in the process.
Audrey Baxter, Executive Chairwoman and Group CEO of Baxters, said: "We must respond to ongoing external challenges such as difficult trading conditions, squeeze on margins, food deflation, aggressive promotional activity and overall category decline reflecting change in consumer tastes.
"In order to do this, we will invest and improve the skills of our people and apply good manufacturing and commercial practices."