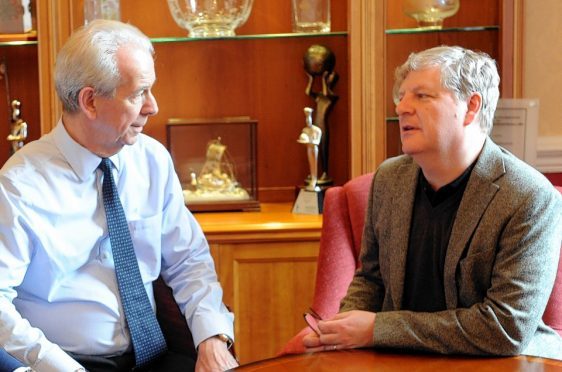 One of the bosses of the Walkers shortbread empire has said a vote to leave the European Union could hamper his firm's success.
Jim Walker, who runs the family business as joint managing director with older brother Joseph, has spoken out in favour of the Remain campaign.
The firm employs more than 1,500 staff in Moray, at a head office and factory in Aberlour and a plant in Elgin, and exports a huge range of biscuit products to the European marketplace.
Mr Walker said that he had avoided getting caught up in politics during his time at the helm of the organisation – but that his worries over the impending vote had compelled him to publicly back Remain.
He said: "We have always avoided getting into party politics over the years, but our membership of the European Union goes to the heart of how we do business and market our products to Europe.
"This is one of our largest marketplaces, and it is very important to us that we have stable market conditions to keep our business thriving and competitive.
"I have very serious concerns over the impact that a vote to leave the European Union would have on Walkers, and the impact it would have on other major exporters to Europe here in Moray."
Mr Walker joined the family firm in the 1960s, when it only had shops in Aberlour, Elgin and Grantown.
Today, Walkers biscuits are exported to more than 60 countries.
The company, which makes more than 42% of its turnover from exports, reported pre-tax profits of £10.9million for 2014.
Turnover grew to £140.8million last year, from £137.1million.