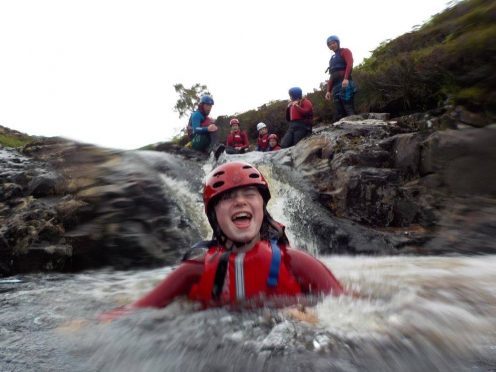 Dozens of children from RAF Lossiemouth families have taken to the outdoors for an adventure week.
More than 30 youngsters headed to the west coast of Scotland to splash into rivers, clamber through waterfalls and take in scenic views while hill walking.
The seven days at Applecross was aimed at helping the children make friends with other forces families while boosting their independence.
Flight Lieutenant Chris Beckley's 10-year-old son threw himself into the adventure, particularly enjoying the thrill of kayaking.
Flt Lt Beckley said: "Alex came back happy with his achievements, with increased self-confidence as a result of putting life-skills such as teamwork and communication into practice.
"Poppy Break helps the children of the service personnel to form friendships and gives them a totally different environmental experience.
"This is really important as in some cases service children move around the UK a lot due to the job moves of a parent and it can be difficult for some to settle down in a new area."
Personnel from RAF Lossiemouth ran the adventures for the children. The adrenaline-filled challenges are aimed at exciting youngsters while keeping them busy while their parents are away on combat operations.
Sarah Riley-Evans, community development officer at the Moray base, said: "Our volunteers have done an excellent job. They worked so hard and were full of enthusiasm. It's their tireless efforts that made this event so enjoyable and beneficial for our service children."