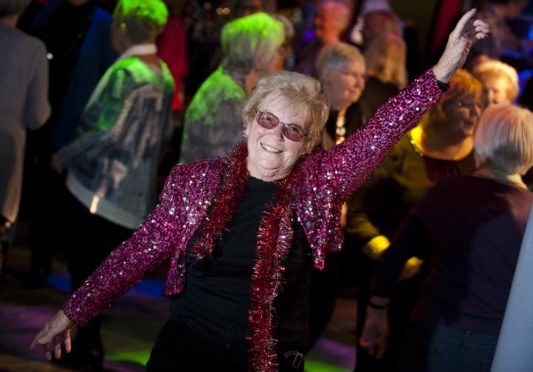 An inspirational Moray granny has danced her way to a massive charity donation and is showing no signs of slowing down yet.
Dot Bremner may be about to turn 80 later this year but she has vowed to continue her unique blend of dancing and fitness, known as "dancercise", for at least "a few years yet".
Yesterday, the fitness enthusiast from Buckie donated £1685 to Ness (North East Sensory Services), who support people with hearing and sight problems across the region.
Despite being almost deaf and partially blind herself, Mrs Bremner devises her own dance routines set to upbeat music.
The cash has been raised from the grandmother organising Ball (Be Active Life Long) classes for over 60s throughout Moray.
The dance instructor has visited nearly 50 groups spread between Lossiemouth and Tomintoul with her fee being donated to charity.
During that time, hundreds of pensioners have got up to get down to Mrs Bremner's dance routines, which include the "senior's hornpipe", "coach potato highland fling" and the "football hooligan's dance".
Mrs Bremner took up dancing when she was just two years old and had tried her hand at forms from across the globe – including ballroom, Latin and disco.
She said: "Ness is really a first class organisation, they do so much work to help those, including myself, with hearing and sight problems.
"My role is an active one. I go round the groups to persuade the participants to join in. I love it and hope I can continue for a few years yet."