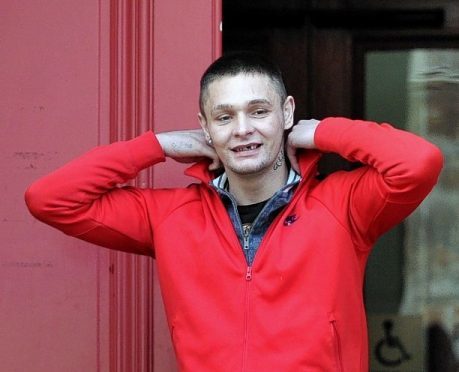 A racing pigeon breeder was worried that some of his birds were about to be stolen when he saw a stranger peering into his shed.
Brian Stewart, a 55-year-old lorry driver, confronted Dean Wells, 24, and told him to go away.
But Inverness Sheriff Court heard Wells claim that he was about to place an injured bird in Mr Stewart's shed because he thought it was his.
Wells of Kingsmills, Elgin, denies being in Mr Stewart's garden in St Mungo Road on January 26 in circumstances where it could be inferred he was about to commit theft.
Mr Stewart told Sheriff Valeria Johnston that his partner, 54-year-old Julia Lobban, alerted him to Wells staring into the shed where around 90 pigeons were being kept.
He explained to fiscal depute Anna Robertson that some racing pigeons can fetch thousands of pounds.
"I shouted at him and he turned round and asked if I wanted a pigeon with a hurt wing. I told him no, it was no use to me.
"He appeared agitated and began stuttering. I asked him to leave as pigeons had been stolen before. Then I saw one of my pigeons on the roof. I had no idea how it got there.
"My sheds were unlocked but snibbed shut and I hadn't let it out. They were all shut in because of the bird flu.
"The bird wasn't worth very much, maybe about £50. He said he had found the pigeon at the nearby shop. Then my friend appeared and asked me 'is that the guy Wells.'
"I was surprised that he knew him. Julia phoned the police."
In evidence, Wells said he had come through to Inverness from Elgin with his sister and a friend to visit someone he knew who lived in the area.
"I saw this white pigeon with an injured wing and I knew Mr Stewart kept pigeons. I went to look in the shed to see if there were any other birds similar.
"I was going to pop the bird into the shed. Then he appeared and I walked up to him to ask him if he wanted the bird."
He admitted he hadn't knocked on Mr Stewart's door and had walked into the fenced garden through the gate.
The trial continues today.