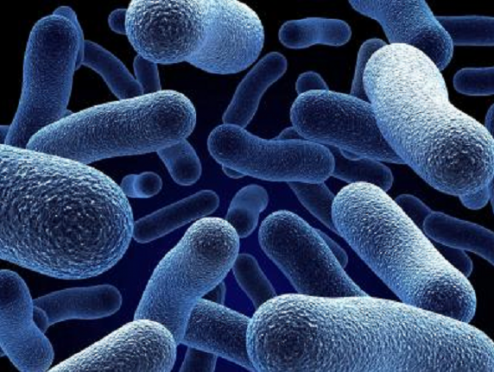 Aberdeen pharmaceuticals firm 4D Pharma has hailed a clinical study which has demonstrated the efficacy of its diagnostic tool for sufferers of irritable bowel syndrome (IBS).
4D, which bases its research facilities at the University of Aberdeen's Foresterhill Campus, said its proprietary diagnostic platform, MicroDx, achieved "very promising" interim results in the trial, which is being run concurrently with the firm's Blautix treatment for IBS.
4D said MicroDX was able to identify differences in the gut "microbiome" – the bacteria which colonise the human gastro-intestinal tract – and the metabolites of sufferers of the disease compared to healthy candidates.
IBS is a functional bowel disorder characterised by discomfort, pain and changes in bowel habits, affecting 10-15% of the population.
The company said the advance will allow the development of rapid methods of diagnosis that could be "readily transferred into the clinical setting" as well as monitoring the efficacy of its treatment of IBS. The company also plans to use the platform as part of upcoming live biotherapeutic clinical studies in cancer and severe asthma.
Duncan Peyton, 4D's chief executive, said: "Companion diagnostics have long been associated with helping to provide more accurate and effective treatment outcomes.
"Advances in the understanding of the interaction of our microbiome and disease are leading not only to new discoveries and possibilities in therapeutics, as we have shown with our MicroRx platform, but also in how we diagnose and treat disease.
"The early clinical results from our MicroDx platform are very promising.
"The exceptional efforts of our team have potentially opened the way for a point of care diagnostic for IBS, and provided the means to monitor our therapeutic intervention Blautix, our clinical stage programme for the treatment of IBS."
The development of MicroDX is being led by the firm's Aberdeen-based research director Imke Mulder, who leads a multidisciplinary research group of 30 scientists.
4D Pharma is one of the largest constituents of a cluster of biotherapeutic research and companies established in the north-east. It grew out of GT Biologics, a spin-out of Aberdeen University's Rowett Institute of Nutrition and Health.
The AIM-listed company's shares rose 5p to 610p.