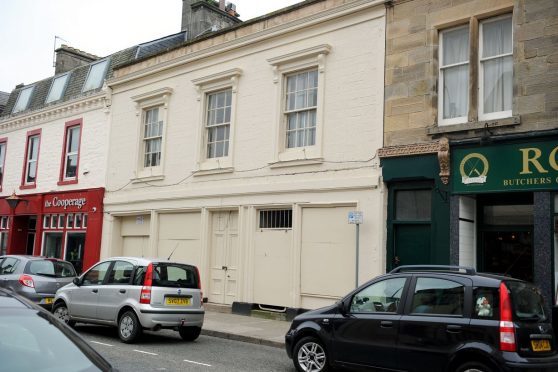 Heritage chiefs have been accused of standing in the way of regenerating a Moray high street.
Springfield Properties already has permission to knock down a derelict Victorian shop in Elgin to make way for a new shop and studio flats.
But the project – which was hailed as a way of regenerating the town when approved – has now been recalled and will be decided on by the Scottish Government after Historic Environment Scotland (HES) objected.
The former Lunardis tobacconists on High Street has fallen into disrepair after lying empty for nearly a decade.
And when the council unanimously approved plans to demolish the 19th century shop, business leaders welcomed the news – saying clearing away crumbling old buildings to make way for new ones was a good way to spruce up the town.
But HES believes the building is in the most "critical heritage site" in Elgin, and the unusual stone shopfront is worth preserving.
There are also concerns the project would lead to a loss of the town's historical network of medieval closes.
And despite admitting the aging building was cracking and parts of it were already falling down, the agency believes a "compelling case" for knocking down the grade B and C-listed buildings has not been made yet.
Last night Springfield's managing director Innes Smith admitted their proposals to renovate a "neglected" part of the town centre could now be in jeopardy.
He said: "The fact this approved application has been recalled for review by Historic Environment Scotland – despite the support from Moray Council and the local community – is just another example of the flaws in the planning system.
"Our designs for 15 apartments and a new retail unit were granted planning because it's a chance to bring a new lease of life to the High Street.
"We have taken great care to be sympathetic to the historical designs and are intending to use reclaimed materials for the build.
"Delays with this project will leave yet another vacant and structurally unsound building on the High Street to decay over time."
Springfield's vision for the replacement structure would recreate the 19th century style of the current facade. A shop is planned for the ground floor with flats above.
The building has been crumbling since becoming dormant in 2008. Springfield believes the unsightly state of it could also be hampering regeneration efforts elsewhere on the street.
But a spokeswoman for HES said: "One of the principal aims of the listed building consent process is to allow change to buildings to keep them in use whilst preserving their character as much as practically possible.
"Because this application is for substantial demolition of the listed buildings at this location we welcome the opportunity for further scrutiny of the case."
Gill Neill, manager of Elgin's business improvement district, last night criticised the move and said a new building in the area could have "potential".
She said: "We're really disappointed there's been a delay. There's been a lot of effort by Springfield and conservation area partners to bring it back to life.
"It's a wonderful opportunity. That building is in a prime position and could be beautiful if there's a chance to get it back into use.
"It's frustrating when there is a company like Springfield wanting to bring a building that has been dormant for years back to life and they are hit with delays."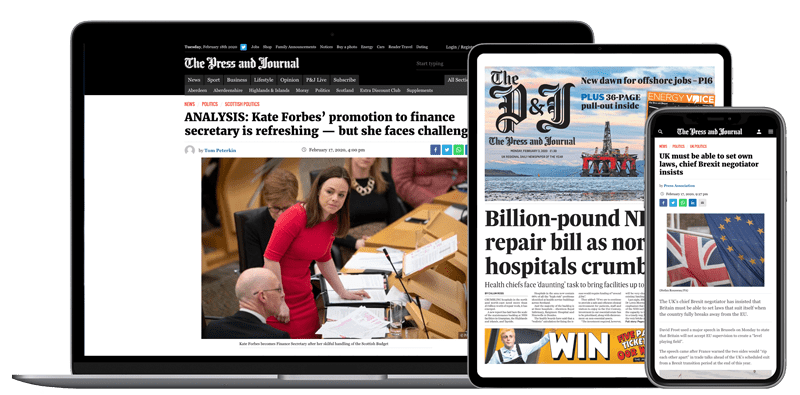 Help support quality local journalism … become a digital subscriber to The Press and Journal
For as little as £5.99 a month you can access all of our content, including Premium articles.
Subscribe