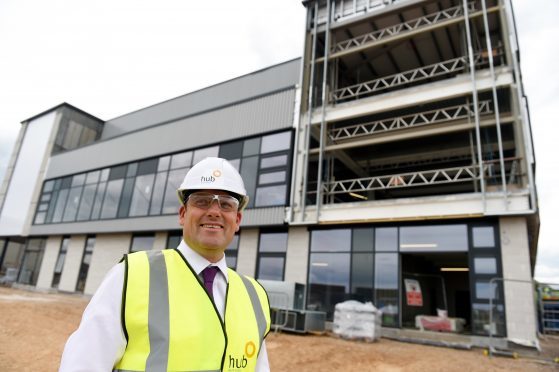 When the head teacher of Moray's newest school steps into the vast atrium that will become the building's beating heart, his excitement is truly infectious.
Pupils are due to move into the £29million replacement for Elgin High School after the October holidays later this year.
Yesterday Hugh McCulloch opened the doors of the construction site to the Press and Journal for a first look at what pupils can expect.
And the head teacher revealed the pristine new equipment is not the only difference – the whole atmosphere inside the school is poised to change.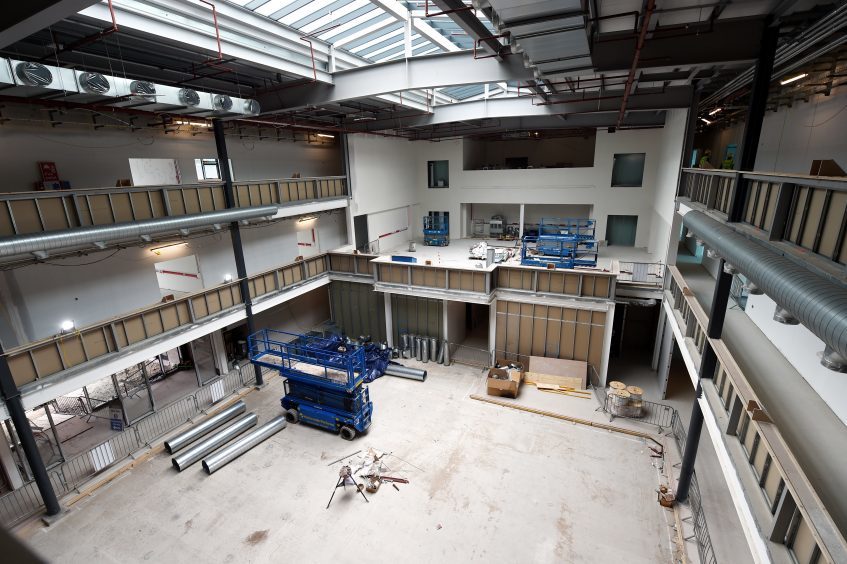 Mr McCulloch's pride in the project is evident as he points out what each room will become.
He said: "The real contrast is going to be that, instead of grey and narrow corridors to walk up and down, it's going to be full of natural light.
"These are basic requirements now for a positive and effective teaching environment. The contrasts could hardly be more clear."
At the heart of the school, which will initially have space for up to 800 students with room to grow to 1,000, will be a spacious entrance hall.
Pupils will walk down tree-lined avenues to the entrance before entering the space that has the potential to be used for lunches, assemblies and community events. Tiered seating for 200 will also open it up for performances.
Every classroom will be equipped with a 70-inch television screen to enhance lessons in the classroom.
Balconies have also been incorporated outside some open-plan rooms to allow the possibility of teaching being easily taken outside.
Students at the school are currently working with designers to devise a colour-coded system to make the new corridors easy to navigate.
A crew of 160 people from contractors Balfour Beatty are currently working flat out to have the building ready to hand over to Moray Council. A sign at the entrance gate reminds staff there are only 19 weeks remaining until that date.
Yesterday, Mr McCulloch explained that work remains on schedule for staff to move into the new building after an extended October break later this year.
He said: "You can't help but be excited by it. I've been living and breathing it for the last three or four years. It opens up so many more opportunities for us.
"We pride ourselves on the links with the community and this creates the possibility of more events that can be hosted in the school."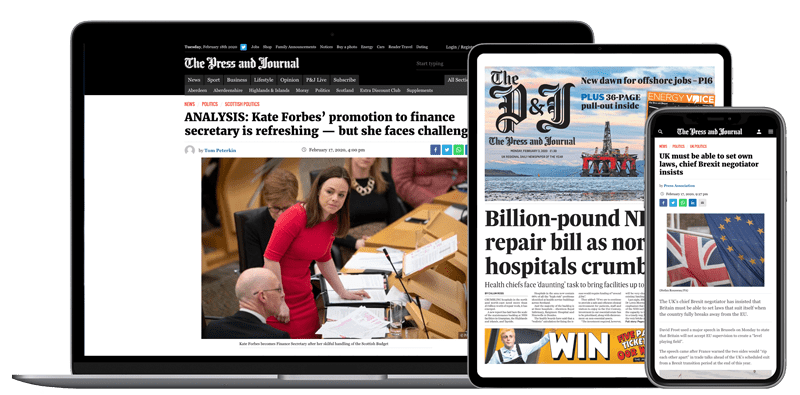 Help support quality local journalism … become a digital subscriber to The Press and Journal
For as little as £5.99 a month you can access all of our content, including Premium articles.
Subscribe