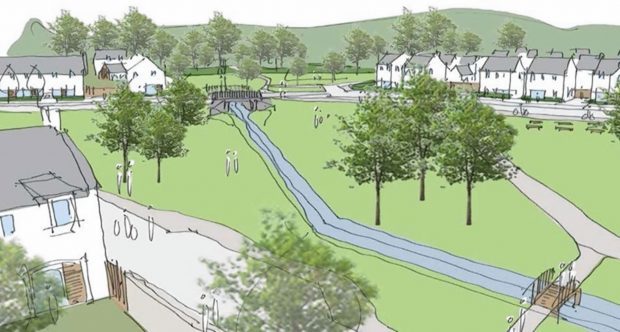 Elgin is being readied for massive population growth after councillors yesterday backed plans for 500 homes and a new primary school.
Moray Council awarded planning permission in principal to Pitgaveny Estate for the development at Findrassie to the north of the town.
The proposals, which also include cycle paths, are just the first phase of a masterplan which could eventually see 1,500 homes being built.
Yesterday, the landowner revealed a public consultation would begin shortly as developer Barratt draws up final plans.
Co-owner Crinan Dunbar said: "The approval importantly provides a landmark opportunity for us all to see the wider vision for Findrassie, which has been carefully shaped and informed to respect the landscape and community, come one step closer."
The application was unanimously approved at a meeting of the council's planning committee.
The development will border the existing A941 Elgin to Lossiemouth road and will include two entrances to the route.
However, the council's head of development services Jim Grant explained that alterations may be necessary if the A96 Aberdeen to Inverness dualling route passes to the north of the town.
Space has also been provided on the site for a farm shop, cafe and other retail space for firms to expand into.
John Cowe, chairman of the council's economic development committee, said: "This is just the first step for what should be a big boost for Elgin and Moray.
"Another primary school is important and it ties in with a lot of our aspirations with the growth deal."