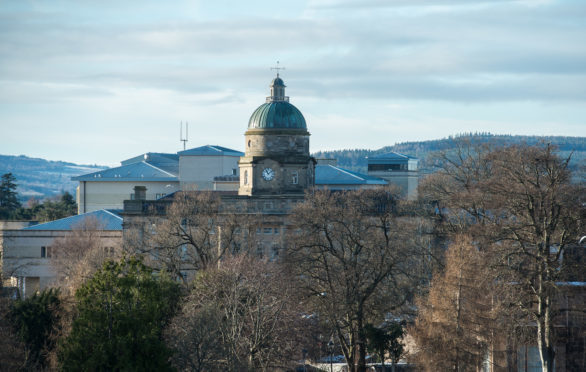 Maternity campaigners in Moray have pressed health bosses to redouble efforts on restoring a full service to the region amid fears recent improvements have only benefited a "very small number"of women.
Staff shortages at Dr Gray's Hospital have resulted in many mums-to-be being transferred to give birth in either Aberdeen or Inverness for the past eight months.
The first phase of a plan by NHS Grampian, which detailed how services can be incrementally increased, was published in November following collaboration with the Scottish Government. The second part is due to be completed in the coming days.
Yesterday, the health authority explained it remained ahead of schedule in its efforts to return the maternity unit to full strength – describing the number of women booked for Dr Gray's as "far outstripping" initial estimates.
However, birth statistics for Moray mothers for hospitals in Elgin, Aberdeen and Inverness have revealed little change in the amount of babies being born outwith the region since October.
Campaign group Keep Mum says the situation continues to cause "stress and anxiety" to women about what will happen during pregnancy and childbirth.
Spokeswoman Kirsty Watson said: "The maternity service offered in Elgin will continue to be an inferior service until the unit is restored to full consultant status.
"We need to be sure that NHS Grampian has a clear plan to return the unit to full consultant status this year."
She added: "In comparison to the situation prior to the downgrade, very few women currently give birth at Dr Gray's.
"Changes like the ability to book for an elective Caesarean section, benefit a very small number of women. "
When the unit operated normally about 15% of women gave birth elsewhere due to risk factors. The current total is about 60% although health bosses initially expected the figure to be closer to 90% at this stage.
Ten additional specialists including advanced nurse practitioners, midwives and prescribing pharmacists are currently being trained to bolster staff numbers at the hospital.
Last week, the NHS reaffirmed its commitment to restoring the Elgin maternity unit to full strength by the end of the year.
Sue Swift, the manager for women and children's services at Dr Gray's, explained work had been carried out with campaigners, other hospital staff and the ambulance service in recent months to complete the second phase of a restoration plan for the hospital, which will detail how the full maternity service will be brought back.
She said: "The number of women booked for delivery at Dr Gray's now far outstrips the initial estimates. The percentage of births at the hospital has tripled since August and with just over 160 babies delivered since the service changed.
"We want to offer as many women as possible the choice to deliver at Dr Gray's. Along with providing a safe and sustainable service, this is one of the essential criteria for potential future models of service in the long-term plan for the maternity service in Elgin."