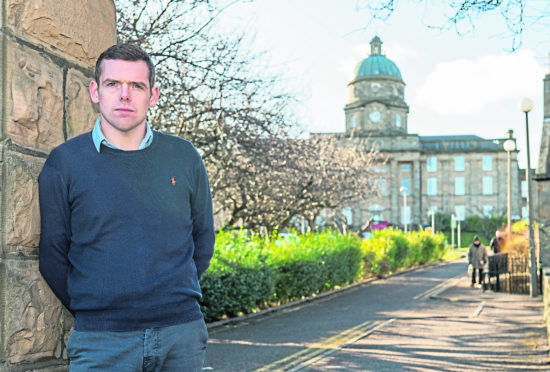 Health bosses in Moray have begun making plans to install an MRI scanner in the region's biggest hospital.
The current lack of the equipment means patients have to travel to Aberdeen for appointments that allow images to be developed of internal organs.
NHS Grampian has begun talks with the Scottish Government about how the scanner intended for Dr Gray's Hospital will be funded.
Last night the health authority stressed the proposals for the Elgin unit were at a very early stage.
A campaign to purchase the first CT scanner for the region raised more than £1 million through a public appeal in the 1990s.
Moray MP Douglas Ross hopes the arrival of a MRI scanner, which uses magnets and radio waves instead of X-rays to develop images, will provide a similar boost for local patients.
He said: "A number of constituents have contacted me after they had to make the long journey to Aberdeen, often by public transport, for what could sometimes be a short appointment.
"A permanent MRI scanner for Dr Gray's has the potential to make such a positive difference for patients if they can have their scan at a local hospital rather than having to travel to Aberdeen."
Mr Ross has written to the Scottish Government's health secretary Jeane Freeman to urge her to support the proposals.
It understood that investigations are being undertaken in the hospital to determine how the scanner would be housed.
MRI scans, which usually last between 15 and 90 minutes, can be used to detect tumours and blood clots, diagnose a stroke or examine spinal injuries, among other uses.
In a letter to Mr Ross, NHS Grampian's chief executive Amanda Croft explained a decision about the scanner would likely be made "in the coming months".
She said: "We are very much aware of the current need for the Moray population to travel to Aberdeen for a MRI scan and have been looking for ways to improve access.
"We are currently in dialogue with the Scottish Government about funding this scanner from the elective care centre allocation and the initial feasibility work is currently being undertaken at Dr Gray's."