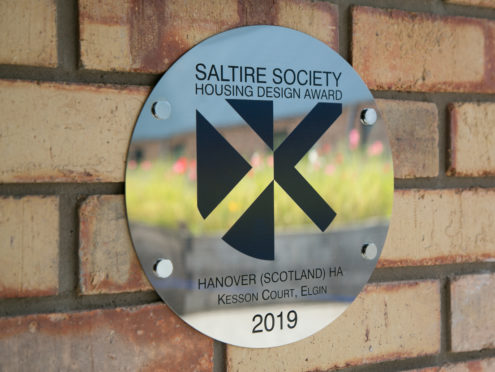 The daughter of a celebrated Moray poet has opened a new social housing development named in honour of her mother.
Avril Wilbourne, the daughter of Elgin bard Jessie Kesson, joined staff, residents and local dignitaries including Richard Lochhead MSP at Hanover (Scotland) Housing Association's new Kesson Court development.
The decision to name the site after Mrs Wilbourne's mother was taken after a public naming competition.
The beloved writer, who died in 1994, was born in a workhouse in Inverness and brought up in Elgin until the age of eight.
She was then taken from her mother and placed in an orphanage at Skene, Aberdeenshire.
Encounters with Nan Shepherd and Neil Gunn opened opportunities in writing, including plays for the BBC in Aberdeen.
She moved to London in 1947, where she lived for the rest of her life.
As well as domestic employment, she worked as a radio producer, producing Woman's Hour and over 100 radio plays.
Kesson Court replaces a previous Hanover development on the site which was demolished.
The new development is made up of 18 amenity flats and three wheelchair properties and recently swept the board at the Saltire Housing Awards.
Mrs Wilbourne said yesterday: "My mother loved Elgin and the rest of Moray, so it is a pleasure to help celebrate the opening of Kesson Court.
"I know she would have been thrilled that her work had such an impact on local people to the extent that the community wanted her to be remembered in this way.
"I am sure the new residents at Kesson Court will enjoy living in their homes here and I look forward to visiting again in the future."
Mr Lochhead, meanwhile, said Kesson Court was "an impressive development".
"It provides modern and innovative housing for its residents and is certain to be enjoyed by those who both live and work there," he said.
"It will offer residents the opportunity to live active lives and will help boost their physical and mental health.
"Jessie Kesson was a much-loved poet and writer by people in Moray and it is fitting that such a welcoming development has been named after her."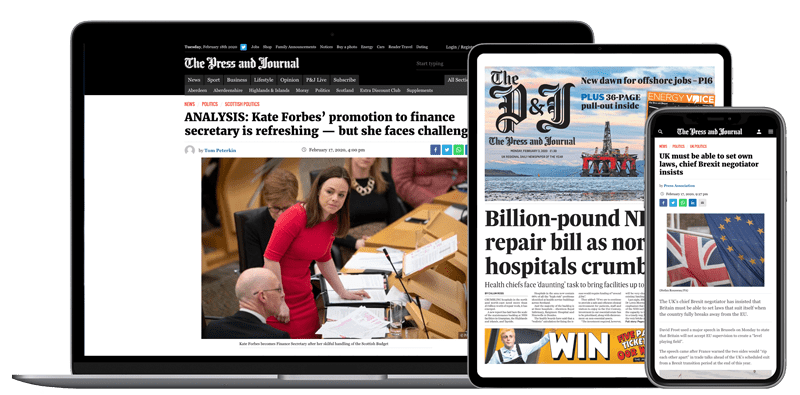 Help support quality local journalism … become a digital subscriber to The Press and Journal
For as little as £5.99 a month you can access all of our content, including Premium articles.
Subscribe