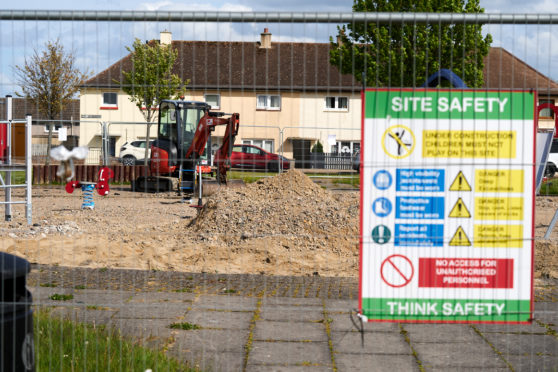 Military bosses have been urged to once again review construction contracts after work crews were sent to Moray to revamp a playground.
Concerns have been raised regularly during the coronavirus lockdown about whether maintenance undertaken by Ministry of Defence contractors is necessary during restrictions.
Current guidance from the Scottish Government has stressed all "non-essential" construction work should cease.
Yesterday, however, crews from firms based in Yorkshire and West Lothian could be seen digging up a MoD-owned playground at Nelson Square in Elgin.
It is understood the personnel, who were seen wearing face masks, have been staying at vacant forces accommodation houses nearby.
The MoD has said the work was necessary to ensure that the playground was safe to use when the pandemic restrictions are eased – but say the project has now been halted after further consideration.
Moray MSP Richard Lochhead said community groups had contacted him with "serious concerns" about contractors travelling to Moray from other parts the UK.
He said: "I continue to press the MoD to review the current arrangements and to listen to the concerns of local residents who are fearful that this could increase the risk of spreading the virus.
"That includes looking at whether it is appropriate for workers to be travelling into Moray weekly and staying in these houses in Bishopmill.
"The MoD's responses to date have failed to address local concerns and they need to remember they have a duty to protect our local community."
The MoD halted maintenance work on the roofs of military housing in Lossiemouth after concerns were raised by the community.
It has stressed that resurfacing work on RAF Lossiemouth's runway must continue due to the project's importance to national defence.
Construction work has been halted on schools in Elgin and Lossiemouth to limit chances for the virus to spread.
And Alistair Kennedy, chairman of Elgin Community Council, believes work revamping the playground could also have waited until working restrictions have eased.
He said: "We are all trying to abide by these restrictions.
"I think it's quite sad this has happened when the problem has already been highlighted elsewhere to the MoD.
"I don't think the refurbishment of a playground could be considered necessary.
"It's hardly worthwhile to take the risk for the community or the staff themselves."
The MoD has said that work to replace play equipment will continue once Scottish Government restrictions are eased. The site has been fenced off to ensure it cannot be accessed.
A spokeswoman said: "A specialist inspection of the playground in Nelson Square in Elgin was required to ensure the safety of the area ahead of it reopening when Covid-19 restrictions are eased.
"Following further consideration, work has now halted until all government restrictions are lifted."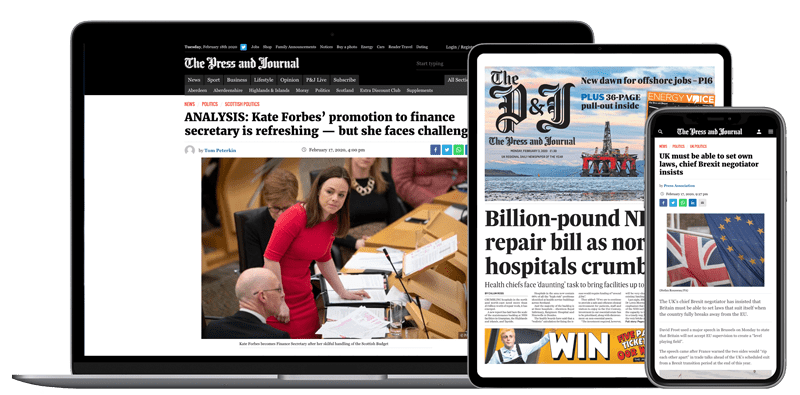 Help support quality local journalism … become a digital subscriber to The Press and Journal
For as little as £5.99 a month you can access all of our content, including Premium articles.
Subscribe