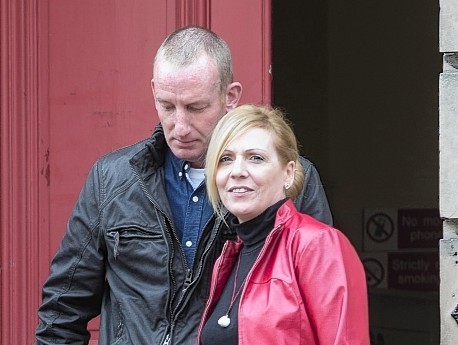 A wedding photographer has been ordered to pay compensation to her fiancé's ex-wife after attacking her on an Elgin street.
Mary Stevenson assaulted kilt shop worker Tracy Young because she feared she was out to ruin her business.
The 45-year-old grabbed Ms Young by the hair on Elgin's South Street and ripped part of a specially made wig off her head.
She then kicked her head and body several times when she fell to the ground on December 8 last year.
Stevenson admitted a charge of assault when she appeared at the town's sheriff court last month.
At the hearing, depute fiscal Rory McAlister told the court: "The accused pushed her using both hands and caused her to stumble backwards.
"She also threatened to kick Tracy Young if she ever contacted her ex-husband again."
Stevenson grabbed hold of Ms Young's wig, which was specially made to be worn on her head, pulled her on to South Street then attacked her.
Mr McAlister said: "As a result of this, Tracy Young ended up falling down to the ground and as she fell the accused was still holding on to her hair with both hands.
"Tracy Young curled into a ball on the ground and the accused began repeatedly kicking her on the head and body."
The injured shop worker ended up with a sore stomach and ribs, along with swelling and bruising around her left eye.
The attack had a "significant impact" on the victim because her wig was damaged.
Stevenson told police officers she was "provoked" when she was quizzed about the attack..
Defence lawyer Matthew O'Neill told the court there was a background to the incident.
He said: "Miss Stevenson is in a relationship with the former partner of the complainer. The former partner had been married to the complainer.
"The relationship came to an end some years ago. That was due to a number of issues."
He said it had been made clear to his client that the kilt shop worker was going to try to make it difficult to get Stevenson's recently launched wedding photography business up and running.
The lawyer said this would have involved warning shop customers off booking their photography with his client.
Mr O'Neill told the court that the problems began to escalate after the wedding photographer got engaged to her partner.
She had hoped to resolve their dispute after spotting Ms Young on the street but they ended up arguing and she assaulted her.
Sheriff Olga Pasportnikov ordered Stevenson to be of good behaviour for three months and told her to pay 700 pounds compensation.