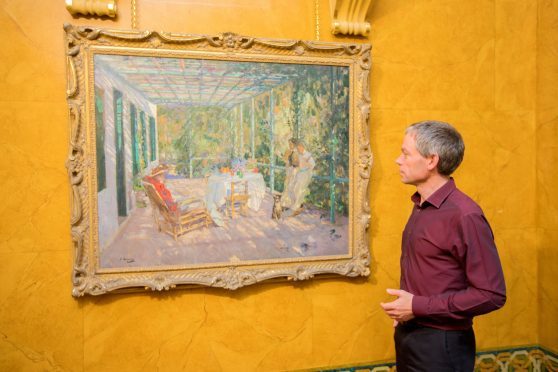 A "masterpiece" painting by an acclaimed Scottish artist has gone on display in the north-east for the first public showing in the UK since the 1940s.
Pergola by Sir John Lavery is now hanging at Duff House near Banff, and visitors to the area have been invited to see the Post-Impressionist work.
The piece was completed in 1906, the same year the Fife family gave up the Georgian manor and gifted it to the towns of Banff and Macduff.
The Pergola is now housed alongside several collections of art treasures and furnished rooms.
Hugh Morrison, collections registrar at Historic Environment Scotland, said: "We are thrilled to receive this important masterpiece on loan at Duff House and very grateful to the private lender for the opportunity of putting it on public display for the first time since the 1940s.
"The quality of this painting is sure to attract many fans of The Glasgow School to see it in its new setting."
He added that the piece will join works by El Greco, Gainsborough and Raeburn at Duff House.
Belfast-born painter Sir John Lavery, who died in 1941, spent time working in Glasgow and was associated with the Glasgow School of artists and designers who flourished at the turn of the 20th century.
First painted in 1906, Pergola depicts Lavery's favourite muse, German woman Mary Auras, and his teenage daughter Eileen enjoying breakfast on a terrace in Tangier.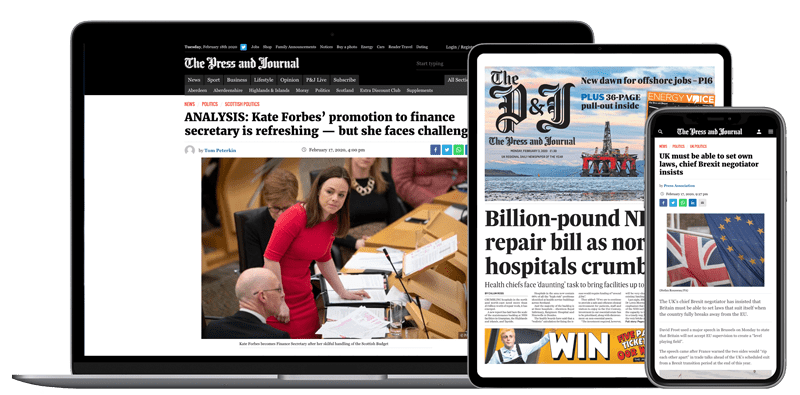 Help support quality local journalism … become a digital subscriber to The Press and Journal
For as little as £5.99 a month you can access all of our content, including Premium articles.
Subscribe