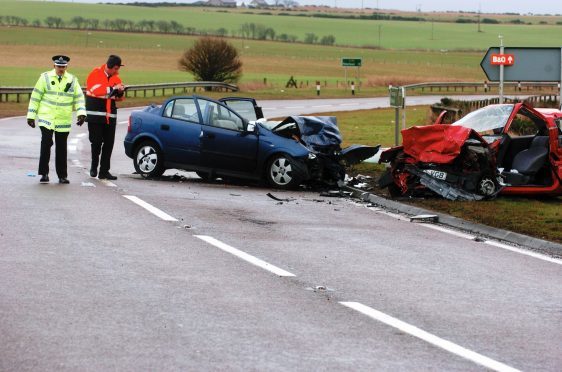 Shock figures have revealed someone is killed or seriously injured every two months on a 12-mile country road.
Four people were killed on the A952 Mintlaw to Fraserburgh road in a 36-month period, with a further 13 seriously injured.
The figures also reveal 26 people suffered minor injuries.
Last night, campaigners called for immediate action to make the route, which includes a section of the A90 Fraserburgh to Peterhead road, just after the Cortes junction.
The data, released through a freedom of information request, refer to the period between January 2014 and December last year.
Councillor Gillian Owen, who has led a high-profile campaign to dual the A90 beyond Ellon, branded the figures – which account for eight serious collisions and 14 minor – as "disturbing".
She said: "The Scottish Government has to look at the north-east and in particular the A90 and A952.
"There are issues on the roads and they are no longer fit for purpose. Action is needed as urgently as possible to prevent any more accidents and any more deaths.
"The figures are disturbing. And people may say its the drivers, and to a large extent it may be, but at the same time we have to look and try to take measures which will force people to stop making stupid decisions and stop erratic driving."
North East Tory MSP Liam Kerr added: "Any death on our roads is one too many, but to have four fatalities in three years, with 13 seriously injured, indicates a serious problem.
"The A952 forms a key part of the route from Fraserburgh to Aberdeen – and has been the scene of far too many accidents. The A90 at Toll of Birness is another notorious blackspot.
"I will continue to pressure the SNP Government to shift their focus away from the central belt and to the north-east."
But last night, a Scottish Government spokeswoman said: "The A952 is a local authority road and responsibility lies with Aberdeenshire Council. Safety is a priority and where incidents do occur on our network we work with key partners to establish cause and implement actions where required.
"Accusations the Scottish Government has failed to invest in the north-east are quite simply wrong – our £125million contribution to the Aberdeen City Region Deal is clear evidence of this, as is our commitment of up to £5million to undertake a strategic transport appraisal of the area and scope out requirements for the next 20 years."
Nestrans is currently reviewing proposals to improve transport links to the north of Aberdeen, including dualling the A90 and making safety improvements to the A947 Aberdeen to Banff road.
Eilidh Whiteford, the SNP's Banff and Buchan candidate, said road safety was the responsibility of all motorists.
"We are all painfully aware of the need to reduce the relatively high number of accidents on rural roads, and it is thanks to pressure from SNP councillors that we've got to the position where the regional transport authority (Nestrans) is currently carrying out a feasibility study on transport improvements north of Ellon, including not only the A952 but also the Toll of Birness junction on the A90.
"I hope Conservative councillors who have neglected council maintained roads like the A952 and A947 for years will now back the recommendations coming out of the Nestrans report so that necessary improvements can be made.
"It's also important to remember that road safety is the responsibility of all drivers, and driver education can play an important part in reducing risks on our roads."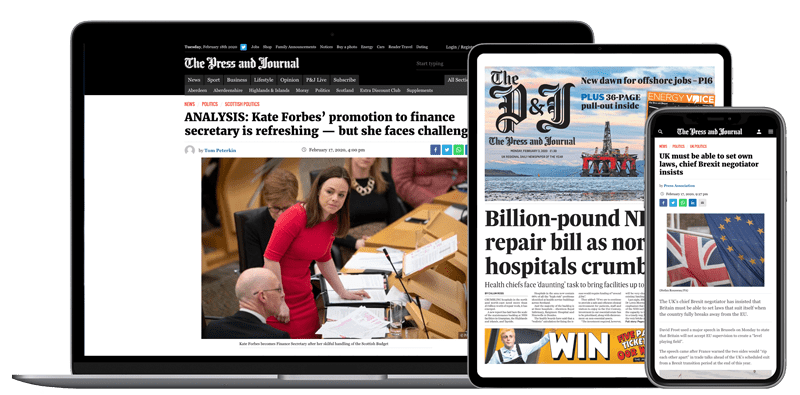 Help support quality local journalism … become a digital subscriber to The Press and Journal
For as little as £5.99 a month you can access all of our content, including Premium articles.
Subscribe