Planners have backed a councillor who installed a new shopfront on his Fraserburgh restaurant without permission.
Hamish Partridge did not secure consent for the alterations to the Peartree Coffee House and Bistro on the port's High Street.
The councillor for the Troup ward fitted a white uPVC board above the building's windows and doors featuring the business's name in grey and lime green.
An initial council report on the scheme noted: "It is clearly disappointing that the applicant has not taken the opportunity to install a high-quality traditional shopfront to accord with the principles of the conservation area regeneration scheme and enhance the wider appearance of the streetscape.
"It could be argued that the replacement signage has had a neutral impact on the character of the conservation area on the grounds that the previous shop frontage was neither of historic value or architectural merit."
Mr Partridge's application was originally considered by the Banff and Buchan area committee last month.
But councillors decided to refer to the infrastructure services committee (ISC) for consideration due to their "close working relationship" with him.
Members of the ISC will consider the plans next week and officials have said full planning permission should be granted.
A report into the shopfront changes said the updated designs had "no adverse impact" on the character of the building or the surrounding area.
Last year, Mr Partridge was awarded more than £29,000 by North East Scotland Fisheries Local Action Group (NESFLAG) to help establish the restaurant.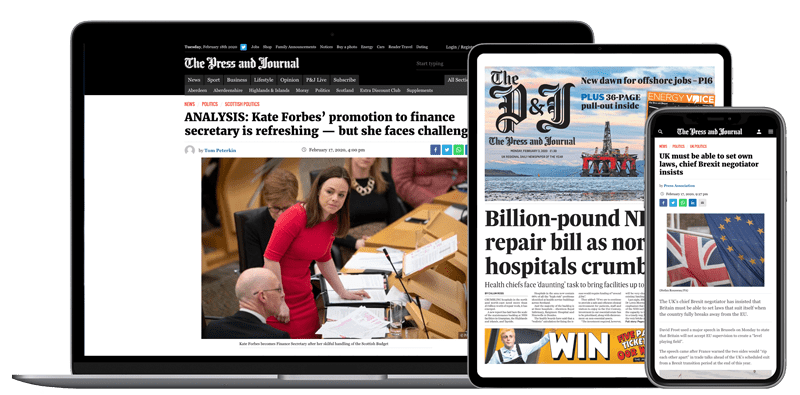 Help support quality local journalism … become a digital subscriber to The Press and Journal
For as little as £5.99 a month you can access all of our content, including Premium articles.
Subscribe