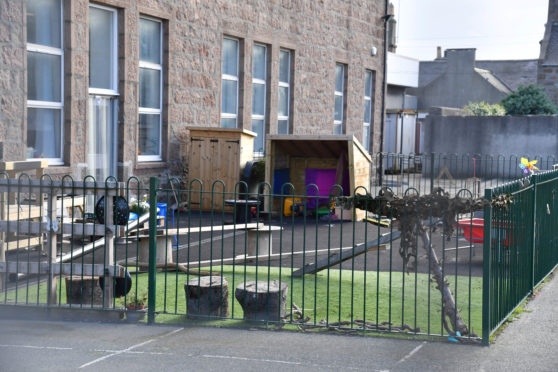 North-east nursery workers have been "totally overwhelmed" by offers of help after vandals left children crestfallen by trashing their playground.
Staff at Peterhead Central School Nursery say they were "heartbroken" when vandals targeted a space that was to be used as an outdoor classroom.
Early years practitioner, Liz Nemeth Duffy, said: "Everything was still intact on Friday night and when staff returned to work on Monday the playground was found in a very bad state."
However, after sharing photos of the incident online, employees have been flooded with offers of assistance.
Mrs Nemeth Duffy added: "The post was shared far and wide and we are totally overwhelmed by the support we've been receiving to help repair the damage.
"People have been doing what they can, from donating compost to local businesses offering their support to help with repairs.
"We weren't angry when we first saw the damage caused, but we were very upset. It means a lot that people care so much about what happened."
Peterhead Men's Shed offered has been among those who have come forward to offer a helping hand with repairs.
The group's vice-chairman, Sean Birtles, said: "We were disgusted by the actions of whoever damaged the play area in the school.
"We are all about community spirit here and will always help those in our community when we can.
"I have offered to help fix the damage that was made, and will try to make things more secure to prevent issues like this in the future."
---
>> Keep up to date with the latest news with The P&J newsletter
---
It's estimated that about £500 of damage was caused in the incident. The materials that were left strewn and broken over the playground were to be used to help build an outdoor learning space.
Mrs Nemeth Duffy said: "There are a lot of benefits to outdoor learning and, as we are a midtown nursery, we do not have the same benefits of being out in the countryside.
"That's what this project is supposed to help with.
"This is such a heartfelt project that we were working on for the little people at our nursery.
"We are in an underprivileged area and we don't receive funding. We do what can for the children to the best of our abilities."
Vincent Docherty, Aberdeenshire Council's head of education, added: "I was shocked to see the mindless vandalism of the school's playground.
"Children's toys were strewn all over the ground and there was litter discarded everywhere.
"Playgrounds should be a safe place for our young people to play with their friends during break times."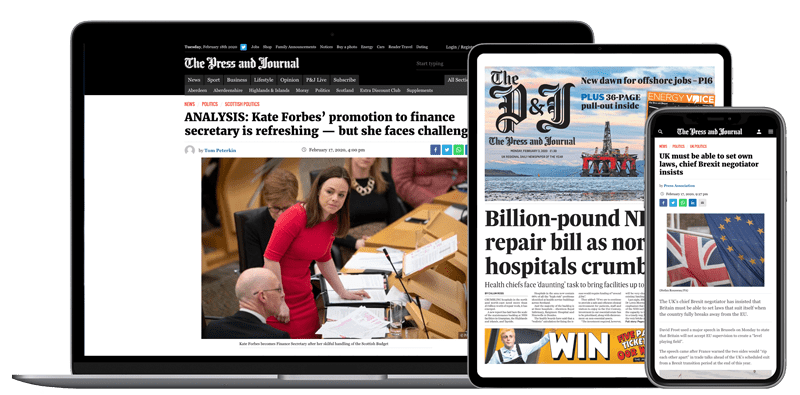 Help support quality local journalism … become a digital subscriber to The Press and Journal
For as little as £5.99 a month you can access all of our content, including Premium articles.
Subscribe