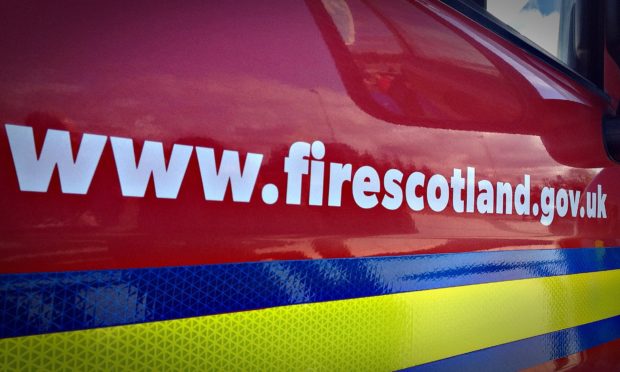 Fumes and smoke from a small electrical fire forced the closure of Peterhead's Central School yesterday – but lessons will resume today.
Staff arrived to the smell of burning and alerted the fire and rescue service and supervisory janitor.
Two appliances from Peterhead were called to the primary for what it became clear was an issue with a light fitting.
The call was made at 8.36am and crews left the scene at 9.06am, having made use of a thermal image camera, ladders, lighting and smog gear.
A spokesman for Aberdeenshire Council said the school had been closed as "a precautionary measure".
"This was to allow the smoke and fumes to clear and so that pupils and staff with conditions such as asthma aren't exposed to excessive smoke.
"There was no risk to pupils and staff."
The spokesman could not reveal who installed the lights as such information is "commercially sensitive" but did say it would have been "a council contractor who would have been awarded the work following a successful tendering process".
The lights and electrics are installed to current British Standards and are checked every three months.
A safety inspection was carried out following the incident. Aberdeenshire Council is not aware of this situation happening before.
Central School will be open today for lessons as usual.