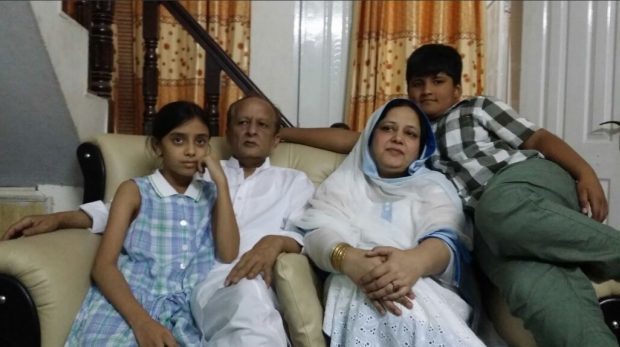 A talented curry chef allegedly murdered at a north-east takeaway was not meant to be in work on the day he died, his boss has revealed.
Father-of-two Shahzad Shah died at the Mirchi Indian Cuisine in Mintlaw last Monday.
The tragic 56-year-old, had been working in the eatery for two years, but "religiously" sent his wages back to Pakistan to support his wife and 10-year-old twins.
Last night Mr Shah's boss said a fund has now been set up to continue supporting his grieving family.
Shahid Ali, known locally as Sid, also revealed Mr Shah and his alleged killer were "lifelong friends" and that he suspected that was why he had gone into the takeaway on his day off.
Mr Ali, who owns the takeaway, said: "Shahzad, just known as Shad, was a very talented curry chef. Exceptionally talented.
"Shah was a fantastic cook, he was a fantastic curry chef and his curries were the best I've ever tasted. He was so proud of his job. He went the extra mile and his attention to detail showed his dedication and professionalism.
"He wasn't even supposed to be at work, he usually has Monday and Tuesday off. I don't know why he was in – perhaps just to help his friend – it's as if fate drew him there. It's been such a shock, just so surreal."
Mr Shah collapsed at the small eatery in The Square, Mintlaw at around 5.30pm last Monday. Emergency services were called to the scene, but he could not be saved.
Police mounted a major investigation, sealing off the takeaway, and later charged 52-year-old Hidayet Ozden with murder and assault.
And while the full circumstances around Mr Shad's death are still being examined, Mr Ali and his family have tried to find a way to support his loved ones at home in Pakistan.
"We've been in touch with his family," Mr Ali said. "Shah had a wife and kids in Pakistan. He sent money home religiously to his family. That's the kind of person he was – he worked not for himself but for his family.
"We've set up a fund for him, we've got collection boxes at all our shops and we've set up an online fund page to send money to his family.
"In Pakistan there is no welfare system, he was the breadwinner and without him I would hate to think what happen to his children."
Mr Ali is also liaising with the authorities to repatriate Mr Shah's body to Pakistan, "so that he can be buried where his family can visit him".
Mr Shah is survived by his wife of 20 years Naila and son Ali and daughter Shehr.
In a letter to Mr Ali – whose parents were on holiday in Pakistan at the time of Mr Shah's death, and broke the tragic news to his family in Sheikhupura – his widow admitted she was struggling to come to terms with her loss.
The 42-year-old also said Ali and Shehr were excited to see their father when he was due to return home next month.
"I am unable to describe my feelings as still they are waiting for arrival of their father," she added.
Mirchi Indian Cuisine has now reopened following the police investigation.
A collection box for Mr Shah's family has be put in the carry-out, as well as in the neighbouring Nisa franchise and Mr Ali's grocery shops in other central Buchan villages.
It is also possible to donate online: gofundme.com/3czahkh2
Ozden is due to make a second appearance in court later this week.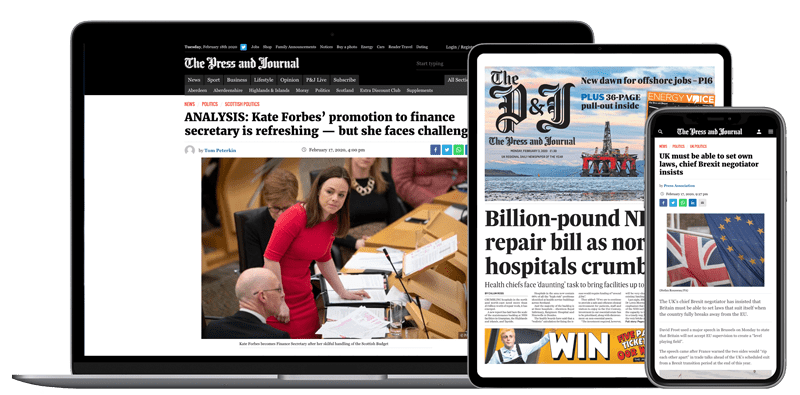 Help support quality local journalism … become a digital subscriber to The Press and Journal
For as little as £5.99 a month you can access all of our content, including Premium articles.
Subscribe