Officials are confident that Fraserburgh's starring role in a movie currently being shot in the town can have a lasting impact.
Born To Run focuses on the boy racer subculture and is the third feature from writer-director Scott Graham, who grew up in the port.
The £2million production has been inspired by the Bruce Springsteen song of the same name and focuses on a fish filleter who steals his son's souped-up car.
Hopes are high the film will boost Fraserburgh in the same that 1983 hit Local Hero did in Pennan and Whisky Galore in Portsoy.
Carol Short from Fraserburgh Tourism Development Group is confident it will provide plenty of "positive" comments in the coming months.
She said: "It really exciting to know a film is being made here and it will give people lots of reasons to talk about Fraserburgh for positive reasons.
"There will be a lot of hype when the film comes out.  So not only is it good just now, but when it is going to be released as well.
"It will just put Fraserburgh at the front of people's minds which is a good thing.
"When Whisky Galore was filmed a couple of years back, that did well and people talked about Portsoy and they liked seeing all the different beaches used in the film.
"So it will be the same in Fraserburgh.  People will recognise the locations and want to visit."
Fraserburgh councillor Brian Topping believes the movie can help hand the port a major boost for decades to come.
He added: "There have been so many good things happening in Fraserburgh over the years and I think having a film like this is really fantastic.
"I hope the film is going to show the Broch in a good light and it is certainly great Fraserburgh is being used as a filming location.
"Even now, folk in Pennan talk about the film Local Hero, the music by Mark Knopfler and all that sort of thing.
"So I just hope a lot of good will come out of this for local businesses and local tourism."
A number of roads in Fraserburgh have been closed for next few weeks to allow work on the £2million production to go ahead.
Shore Street, Smiddyhill Road, Boothby Road and Robbies Road will all be shut to traffic until Monday, April 16.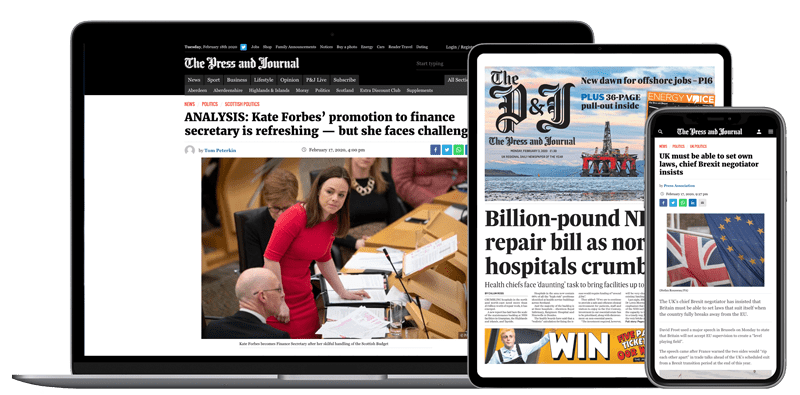 Help support quality local journalism … become a digital subscriber to The Press and Journal
For as little as £5.99 a month you can access all of our content, including Premium articles.
Subscribe