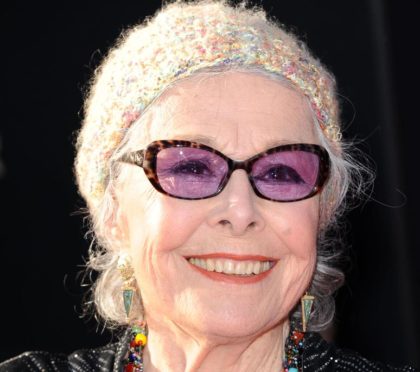 Marge Champion served as the real-life model for Snow White before becoming an Emmy award-winning actress with a shining career on Broadway.
Champion was born Marjorie Celeste Belcher in Hollywood in September 1919 and died, aged 101, on Wednesday.
Her father was dance and ballet teacher Ernest Belcher, who was friends with Walt Disney, so it was no surprise that she began dance lessons herself aged three.
When Disney's animation team were working on Snow White and the Seven Dwarfs, they studied the young star-in-the-making's movements on a sound stage in order to make the character move more realistically.
Released in 1937, the groundbreaking film was the first full-length animated feature to be made by a US studio, and became a box office sensation.
Champion also served as a model for the Blue Fairy in Pinocchio in 1940, and Hyacinth Hippo in Fantasia the same year.
During the same three-year spell she married and divorced Arthur Babbitt, a Walt Disney animator who created the character Goofy and worked with her in drawing Snow White.
Seven years later she married Gower Champion, who she knew from her father's studio, and the pair were said to "radiate the vitality of young America".
The couple danced together in TV shows, Broadway musicals and films such as George Sidney's 1951 remake of Show Boat.
They also appeared together alongside Bing Crosby in 1950 film Mr Music, Lovely to Look At in 1952, Give a Girl a Break one year later and Jupiter's Darling in 1955.
By 1957 their audience had grown to millions and they had their own sitcom The Marge and Gower Champion Show.
Mrs Champion won an Emmy for her appearance in 1975 film Queen of the Stardust Ballroom, two years before her divorce to Gower Champion.
In 1977 she married film director Boris Sagal. He died in a helicopter accident in 1981.
Her son Blake Champion died in a car crash aged 25. She is survived by son Gregg and her three grandchildren.