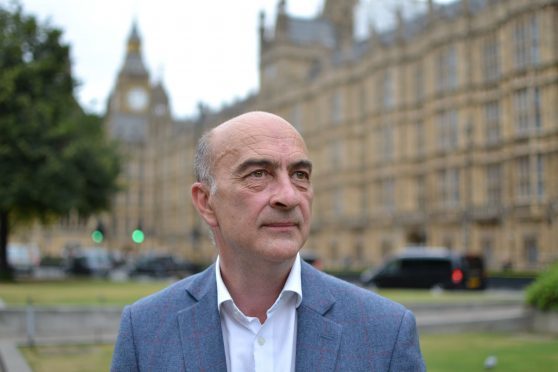 There has been much debate over the last week or so about the rights and wrongs of using force to defend one's life and possessions when faced with an intruder into your home.
It was prompted by a particular case which, as it is "live" and subject to a police investigation, cannot be discussed here.
But the general question can. How far can you go? And how far would you go?
Who amongst us hasn't pondered how we would react if we woke in the night or returned home to discover an unwanted guest rifling through our possessions?
There are two basic human reactions to danger: flight or fight. And if there is no immediate physical danger to you and yours, then I guess most of us would back off and call for help.
But what if there is no time to react, and you fear that far more than your property and possessions are at risk?
You have a split second to decide, the adrenaline pumping through your veins. To cower or to confront?
If you chose the second course, or, as is more likely, instinct chooses for you, just what are your rights – what constitutes reasonable force – and how on earth could you know in the heat of the moment? Would you be prepared to kill?
Sitting, as you are right now, safe and secure in your home or a cafe or at work, you can take a reasoned and rational approach. "I would protect life and limb, but not property….I would be proportionate in any force I used…."
Or you might think differently….
"If they threaten me and mine, they reap the consequences…I would stop at nothing….let the red mist descend……let them reap as they sow….." And some might take that view even if there was no obvious and immediate danger to themselves – even if they had time to think. "If you invade my home, you are getting it….and you deserve it…."
But if we pause to reflect, it can't be that way. If you see a teenager trying to steal from your garden shed, beating them to death isn't a reasonable response.
Which is why the police should investigate each case. And where there is doubt as to the force used, be prepared to prosecute. Because there has to be limits. That way, the courts can decide, juries can pass verdict and judges can pass sentence and be as severe – or lenient – as appropriate.
Much as it is difficult to admit, even criminals have rights. My heart says they should be shown no mercy. My head knows that the rule of law must apply.
So how would I react if it happened to me?
In truth, who amongst us really knows what we would do. But, thankfully, most of us never will.
*********
The BBC has decided that on its political and current affairs programmes there must be gender balance on all its discussion and reaction panels. This echoes the position which some political parties have taken on candidate selection. 50:50 men and women.
I understand why such decisions have been taken. But it's wrong. I want the best informed, best briefed and best performing person to appear, whether it is on my TV or ballot paper.
Yes, women have had a raw deal in so much of our society. We have long lived in a world designed by men, for men. Jobs for the boys, higher pay, a women's place etc……Deep seated and ingrained prejudice has to end – but quotas are not the answer. Not in politics, on tv or in the boardroom.
Why? Because why limit the number of women who can appear. This daft ruling means we are restricting the number of women who can appear. Indeed, there may be some issues where the real life experiences of women are more relevant, so why have half the commentators as men?
But more fundamentally, I want to get to the day when we are gender blind. Selecting those worthy of comment based on gender is a step backwards, not forward.
******
As you will know by now, I love my sport. And I am a proud Scot.
So I am enjoying the Commonwealth Games from the stunning Gold Coast of Australia.
They are well known as The Friendly Games – and deservedly so.
The level of competition is high but the enjoyment of just being there and competing is a joy to behold. Indeed, some of the loudest cheers are for those competitors who have a snowball in Hell's chance of winning anything but for whom, just being there, is their personal Everest conquered.
It is great to see the Home Nations competing against each other demonstrating that we can, if we chose, have a mix of national affinities and that our rivalries are best settled in the velodrome or swimming pool or bowling green.
And the mixing in of Paralympic events with the able-bodied events has added something special. All medals count to the final table. And Team Scotland are doing well.
Whatever the merits of the Commonwealth itself, and whatever Australia's attitude is to remaining a member, they are a great host. And all the sunny smiles on the Sunshine Coast are testament to that.