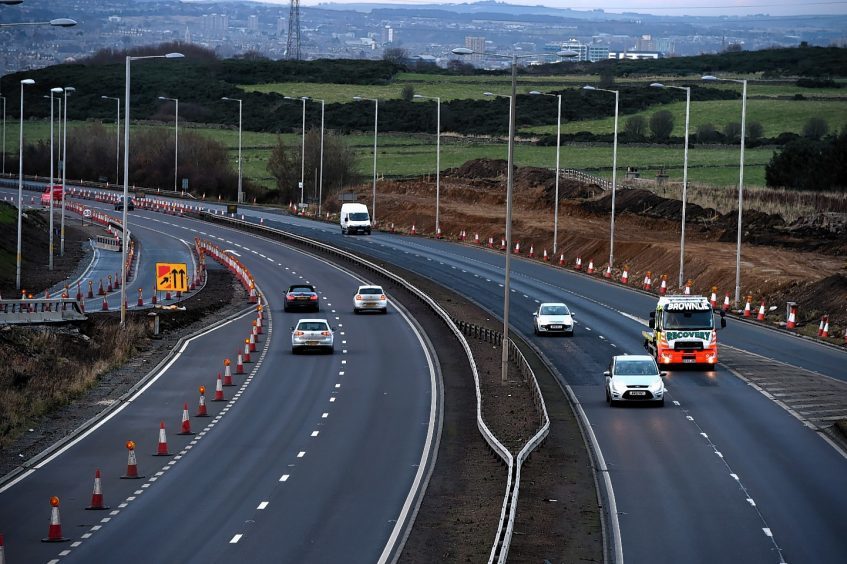 Economy Secretary Keith Brown was yesterday grilled on why crucial works on the £745million Aberdeen bypass cannot be completed this winter.
It emerged this week that the Balmedie-Tipperty section of the Aberdeen Western Peripheral Route (AWPR) could be delayed by as much as a year.
Mr Brown appeared before Holyrood's rural economy and connectivity committee yesterday, said the contractors had failed to complete crucial earthworks on time – and can now not be started until the spring.
But Scottish Conservative MSP Peter Chapman suggested the construction should be able to continue given the relatively mild and dry weather.
Addressing Mr Brown, the North East MSP said: "Thousands of people travel that road everyday – I travel it myself.
"The weather conditions right now aren't bad, soil conditions are reasonable.
"We might get an open winter, we might two or three weeks of hard frost, which is ideal for doing earthworks.
"Have you ruled out taking a more pragmatic approach? I wouldn't suggest we work in very poor conditions, but as long as conditions are OK why aren't we moving ahead?"
Mr Chapman was joined in his attack by committee convener and fellow Tory MSP Edward Mountain.
The Highlands and Islands member queried why the works had not been carried out on time, given the reasonable conditions.
He said: "The contractor has had the ability to work on site and program the visit.
"Investigations at the Met Office suggest the average rain fall in September was 36% of the average total, October 87%, November 75% and December 15% – all perfect earth moving conditions, it would suggest, or nothing out of the ordinary.
"Do you think the contractor has been as diligent as they should be in undertaking the work when they were supposed to be doing it?"
But Mr Brown suggested it would now be difficult to complete the works over the winter period.
He said: "I would agree … the current period of weather we have (is) unexpectedly mild, but I'm not sure having taken the decision (to stop work) it is that easy to reverse the decision."
The economy secretary also told the committee he believed the Balmedie-Tipperty section could be finished "substantially before" the new estimate of winter 2017/18.
He added: "I don't think it's inevitable it will be nine, 10 or 12 months. I think contractor will crack on with this as soon as they can."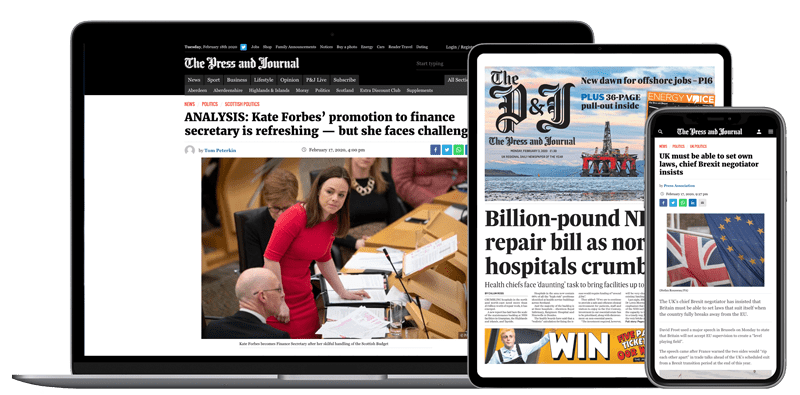 Help support quality local journalism … become a digital subscriber to The Press and Journal
For as little as £5.99 a month you can access all of our content, including Premium articles.
Subscribe