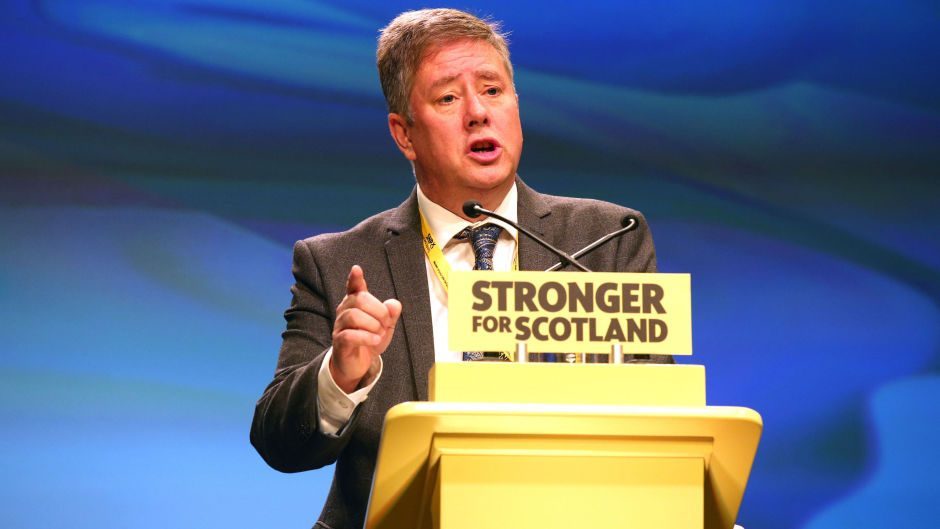 New SNP depute leader Keith Brown used his victory speech yesterday to unveil cash support for Brexit-hit firms – and to signal that a second independence vote was "undoubtedly ahead".
The economy secretary, long considered the frontrunner in the contest, was confirmed as Nicola Sturgeon's deputy after winning 55% of the vote in the second round to defeat activist Julie Hepburn and councillor Chris McEleny.
Mr Brown, who succeeds former Moray MP Angus Robertson in the job, immediately announced measures to help businesses prepare for the "clear and present danger" of Brexit.
Under the plans, exporters of any size will be able to apply for fully funded grants of up to £4,000 to mitigate the risks and take advantage of opportunities in the market.
In his victory speech to a packed hall at the Aberdeen Exhibition and Conference Centre, Mr Brown also revealed he would be chairing three national assemblies this summer on the party's recently-published growth commission report on independence.
And he said that a new Yes movement was already "bubbling to the surface" across Scotland.
Mr Brown said: "You may have noticed friends, outside this hall things are beginning to stir once again.
"Tens of thousands of people are marching in our towns and our cities. And the discussion on Scotland's future is taking place up and down the country.
"We've all seen a myriad of projects and activities, big and small, bubbling to the surface as individuals and groups come together to prepare for what is undoubtedly ahead.
"Yes groups are forming, organising and connecting, and people with ideas are making them happen."
The timing of the next independence referndum had been a key debate during the deputy leadership contest, with many SNP members keen to move quickly towards another ballot.
A poll yesterday showed a four-point increase in the number of Scots wanting a second referendum within five years, up to 40%, although the country was still split on the nation going it alone by the same 45% to 55% recorded in 2014.
Another study found 41% now believe the economy would be made better by leaving the UK, compared to 26% of people in 2014.
In his conference speech, SNP Westminster leader and Highland MP Ian Blackford said: "Our aspiration for independence has never been more needed and more reachable.
"We wil put our shoulder to the wheel, and with Nicola Sturgeon in the driving seat, we will succeed."