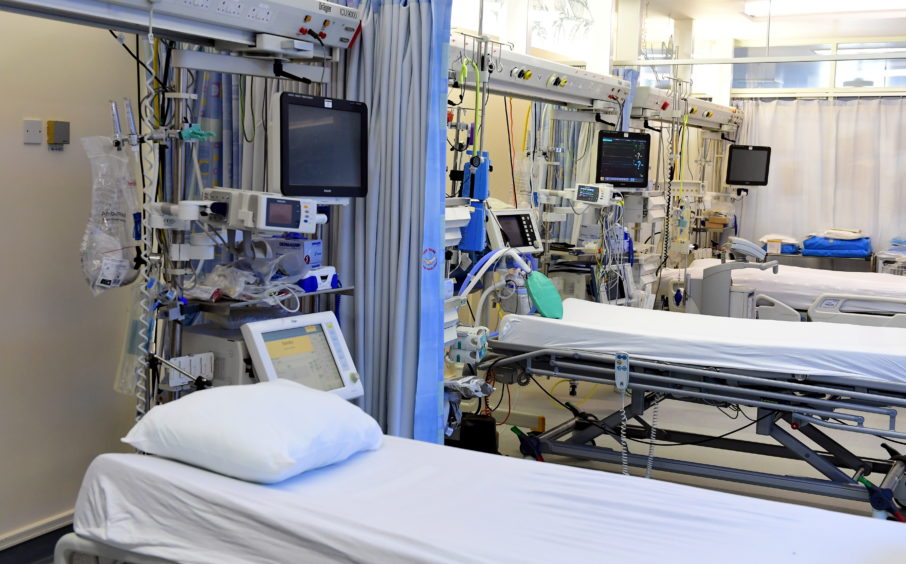 The NHS lacks the skilled staff to oversee the intensive care expansion needed to treat critically ill patients during the coronavirus crisis, a leading consultant has warned.
Dr Stephen Cole, the president of the Scottish Intensive Care Society (SICS), has said Health Secretary Jeane Freeman's demand for a four-fold increase in intensive care units (ICU) is a "huge ask".
The specialist, who is based at Ninewells Hospital in Dundee, said the Scottish Government was working to provide more ventilators to support patients, but warned that many would not arrive until the summer.
As president of the SICS, Dr Cole is the leader of the body set up to improve intensive care treatments and work with the Scottish Government on how to save the lives of the very seriously ill.
Ms Freeman has ordered that intensive care capacity should be "quadrupled" from 190 ICUs to between 700 and 800. As the Scottish death toll rose to 25, it was revealed there are currently 57 coronavirus patients in intensive care. As things stand there is spare capacity, but the number of seriously ill patients will increase dramatically as the illness spreads.
'Totally unprecedented'
Dr Cole said the challenge facing the NHS was a "totally unprecedented event" and described boosting ICU numbers to up to 800 ventilated beds as a "huge ask".
"Certainly, at the moment we do not have enough ICU ventilators," said Dr Cole, a consultant in anaesthesia and intensive care medicine
Even just doubling capacity to 380 beds would require adapting anaesthetic machines from operating theatres, Dr Cole added.
Anaesthetic machines taken from operating theatres would "do the job", the consultant said, but he added they would be "sub-optimal" when it came to treatment.
To meet demand, the Scottish Government has ordered more ventilators, most of which are understood to be coming from European manufacturers.
"As you can imagine everyone wants lots of ICU ventilators just now," Dr Cole said. "The lead times for delivery are for the summer. But it is hoped that some non-European ventilators may be ready by next month."
The staff, the nurses and the doctors, are critical to our success. We simply do not have enough skilled people."

Dr Stephen Cole
But, according to Dr Cole, the most pressing intensive care issue is getting the doctors and nurses to staff ICU beds, especially when it is estimated that between 25% and 40% of NHS frontline staff will be infected by the virus.
"Putting people on ventilators is not the answer on its own. The staff, the nurses and the doctors, are critical to our success. We simply do not have enough skilled people," Dr Cole said.
"The current standard is to have one nurse per ICU patient for 24 hours and we don't have enough ICU-trained nurses. We need to train up and support more nurses and doctors. As the outbreak develops we may need to have one ICU nurse per two patients, one to three patients or one to four patients.
"It is not dangerous, but what I would say is that if you don't have as many highly trained staff then patients would probably be asleep for longer periods of time to ensure safety."
Put simply, you can't compress this sort of training which takes many years into a number of weeks."

Dr Stephen Cole
Even if there was no coronavirus crisis, Dr Cole said there would still be a shortage of specialist ICU doctors and nurses. For example, Germany has 29 intensive care beds per 100,000 population, but in Britain the ratio is only 6.5.
"That shortage has been amplified (by the coronavirus) and that is my number one worry," Dr Cole said. "Put simply, you can't compress this sort of training which takes many years into a number of weeks. But we are doing everything we can to try and minimise the adverse affects of this."
Dr Cole said that in the longer term there were questions for the Scottish Government and society about how many intensive care beds there should be.
"It is serious, but we are planning as best we can for this and one way or another we will get through it," he added.
A Scottish Government spokesman said: "We have been clear that even with the unprecedented measures being taken forward there will still be a significant impact from COVID-19.
"All NHS boards have produced mobilisation plans which set out the steps they are taking to maximise intensive care capacity while seeking to maintain essential services, such as emergency, cancer and maternity care.
"To help train staff, we are providing national training resources for all health staff. As part of this, a rapid induction programme is being developed.
"We are well advanced in our work to double our intensive care unit capacity, and we are seeking to expand that beyond 700 ICU beds as soon as can be achieved. We have a range of orders of ventilators being produced that are slated to come to Scotland over the coming weeks. We are working with suppliers, and the Scottish Intensive Care Society, to do all that we can so that they are brought here as quickly as is humanly possible."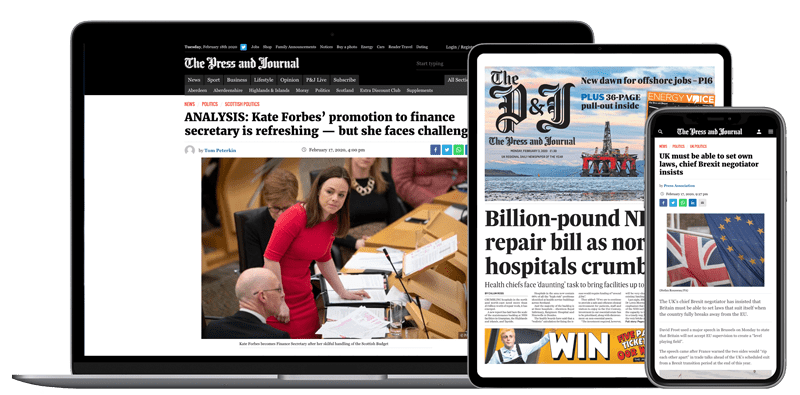 Help support quality local journalism … become a digital subscriber to The Press and Journal
For as little as £5.99 a month you can access all of our content, including Premium articles.
Subscribe