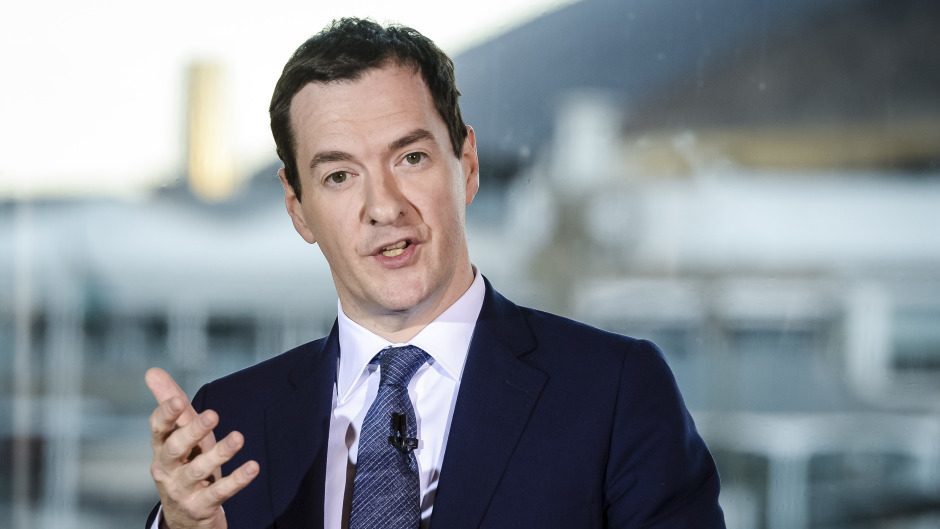 George Osborne has said voting to stay in the EU was the "simplest way" to kill-off the SNP's bid for a second Scottish independence referendum.
On a visit to the Borders, the chancellor said "we do not want to give them (the Nationalists) any excuses" to continue peddling a rerun of the 2014 vote.
He also launched a thinly-veiled attack on his anti-EU colleagues in the Conservative Cabinet as he accused the Leave campaign of increasingly aligning with Ukip leader Nigel Farage's "disturbing" vision of a post-Brexit UK.
Speaking at a farm near Galashiels yesterday, Mr Osborne denied the prime minister and his allies were scaremongering by raising the spectre of a second independence vote, but warned it was part of a cocktail of dangers for Scotland if the UK backed Brexit.
"The recent Scottish elections did not give the Nationalists a mandate to have another referendum and we do not want to give them any excuses," he said.
"The simplest way to deal with all of these issues – to make sure we have a strong economy, make sure Britain's place in the world is assured, to make sure we see the back of Farage's vision for Britain and make sure we are a United Kingdom – is by voting for Remain."
Mr Osborne said Mr Farage and his dangerous rhetoric on immigrants was increasingly taking over the Leave campaign.
The chancellor said: "It is pretty disgusting and we want to say no to it. We want to say no to this mean-spirited, divisive, negative view of Britain that you get from Nigel Farage and company."
The chancellor also claimed Scotland would be "particularly badly hit" by Brexit.
Earlier he warned Scots that leaving the EU would trigger a "profound economic shock", which would lead to unemployment soaring by about 43,000 in two years.
In what many have seen as a re-run of the Project Fear tactics seen in the independence referendum, he used Treasury analysis to forecast a £4.5billion reduction in the size of the Scottish economy by 2018 post-Brexit.
That would include average house prices in Scotland £22,000 lower than if the UK voted to Remain.
Tom Harris, director of Scottish Vote Leave, accused the Chancellor of "scaremongering".
Meanwhile, First Minister Nicola Sturgeon would not be drawn on Scottish independence.
She said: "A vote to stay in the EU means continued access to a single market of more than half a billion people, guaranteed protections for workers and the freedom for all of us to travel freely across the continent.
"These are just some of the things that people should vote to protect on June 23 – for themselves, for their families and for future generations."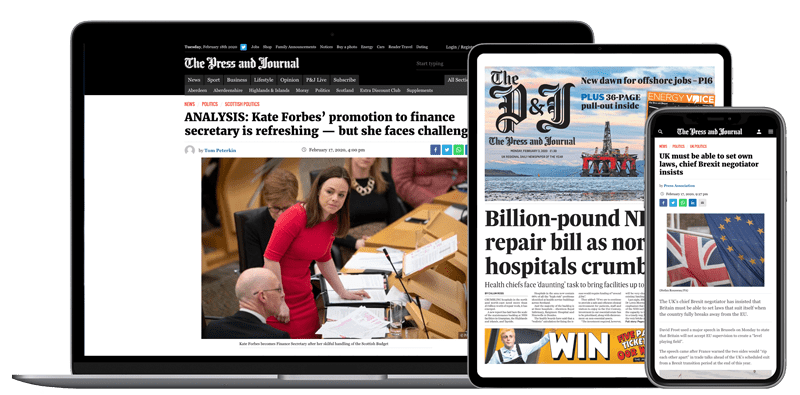 Help support quality local journalism … become a digital subscriber to The Press and Journal
For as little as £5.99 a month you can access all of our content, including Premium articles.
Subscribe