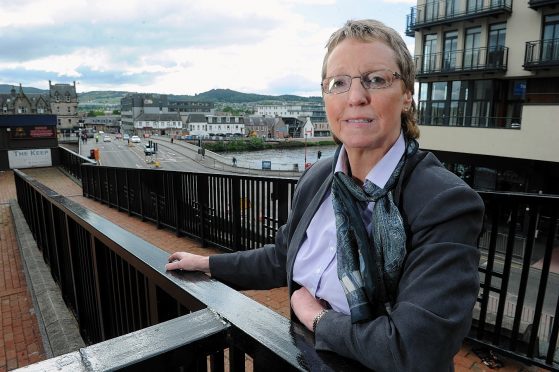 An emergency summit has been called to tackle a big reduction in the availability of NHS transport for Highland hospital patients.
Official figures show that in the five months to the end of August last year there were 78,868 journeys taking non emergency patients to appointments, compared with 71,819 in the same period in 2016.
Inverness councillor Janet Campbell led the call yesterday for an urgent meeting with ambulance chiefs to address the problem.
The Scottish Ambulance Service (SAS) had already pledged action through a pilot system to attempt to reduce instances of pre-booked trips subsequently cancelled.
But Councillor Campbell yesterday told the local authority's communities and partnerships committee, meeting in Inverness, that she found the situation "extremely worrying."
She said: "If you miss an appointment, and it takes such a long time to get an alternative, there could be people here with very concerning health conditions.
"Their health and wellbeing could be compromised if there's a delay.
"Within that 7,000 reduction there could be some people who would make their own way there but there will be a large percentage dependent on patient transport."
Sutherland councillor Linda Munro warned earlier this week that the service was reaching "tipping point" for some remote parts of Highland.
Holidays and sickness among ambulance staff and limited relief cover have been blamed.
The vehicle shortage is most acute in Caithness, Skye and Lochalsh and the Ullapool area, where up to 13% of the planned journeys were cancelled during the five-month period last year.
A spokesman for the SAS said: "There's been an increase in cancellations of journeys for patients using the service which has been affected by factors such as sickness absence and annual leave.
"A pilot programme to improve capacity aims to reduce cancellations by introducing more effective long term appointment planning, along with a more flexible approach to arranging transport that best suits patient needs."
He added that the service looked forward to discussing the details with councillors.