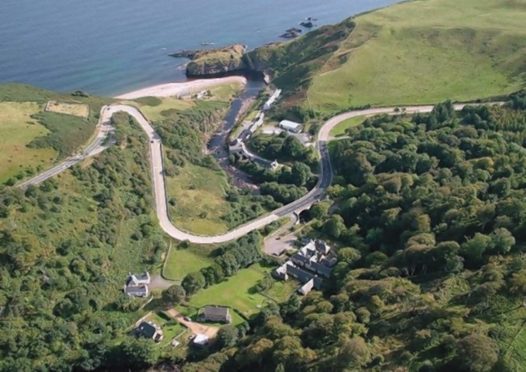 Work to finally improve a notorious road accident blackspot in the Highlands is expected to cost about £9million.
Transport chiefs revealed the bill yesterday as they invited tenders for the project to realign the tight hairpin bend at the Berriedale Braes section of the A9 in Caithness.
Once complete, the scheme will improve road safety and journey times by removing the need for vehicles to slow down or stop to negotiate the bend.
Construction is due to get under way next year after the scheme was held up by a single objection from a local landowner which sparked a public inquiry.
Announcing the contract for the work was now going to market, Transport Minister Humza Yousaf said yesterday: "The Scottish Government has been working to progress this much needed improvement to the A9 at Berriedale Braes.
"The hairpin bend and steep hill has presented drivers, in particular HGVs and other long vehicles, with a very challenging road to negotiate.
"Today's milestone is a major step forward to delivering the benefits for road users and local communities.
"This brings the total value of contracts awarded and advertised over recent months to £174million, demonstrating this government's continued commitment to improving the transport network."
The estimated completion date is currently late 2019, although this is subject to discussions once a contractor is appointed.
The latest stage of the work was welcomed last night by local business leaders.
Trudy Morris, chief executive of Caithness Chamber of Commerce and chairwoman of the Caithness Transport Forum, said: "We were pleased to see the announcement from Scottish Government that they have issued a contract notice for works on the A9 at Berriedale Braes.
"It is great to see continued progress on this important issue after so many years of lobbying for a solution.
"For too many years, the Berriedale Braes has acted as a bottleneck on business in the north Highlands, and this scheme will significantly improve access to the region.
"We hope that Scottish Government will also consider the wider economy of the north Highlands as these works progress, encouraging and supporting local businesses which wish to bid for work on the improvement scheme."