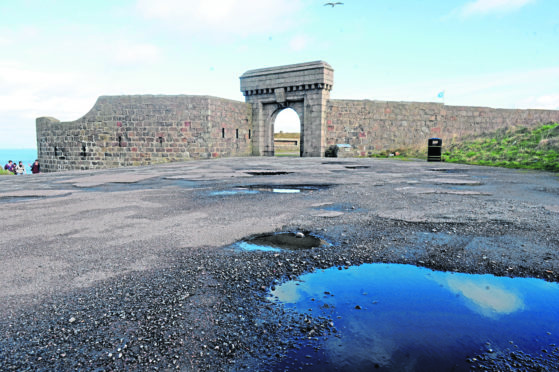 Council roads bosses have said they need "more evidence" before proceeding with a plan to use recycled plastic to repair crumbling city streets and fill potholes.
Liberal Democrat councillor Steve Delaney had called on the authority to investigate whether plastic pellets could be used for repairs to boost recycling and cut costs.
But in a paper to be presented to Thursday's operations committee, officers have said they need to investigate further.
A report reads: "The suggestion made by its promoters is that waste domestic plastics, including bottles and bags, are being recycled into asphalt mixture to produce roads that are more environmentally sustainable.
"These asphalt mixes are also claimed to be stronger, longer lasting and more pothole resistant.
"The roads service has a desire to do what it can to help reduce the impact of plastic waste…and is also committed to maximising its budget."
The report adds that the roads service "review with interest" the results of any trial of plastic road technology.
Countries with hotter climates, like India and Ghana, have trailed the method, but it is unclear whether the plastic would work in Scotland.