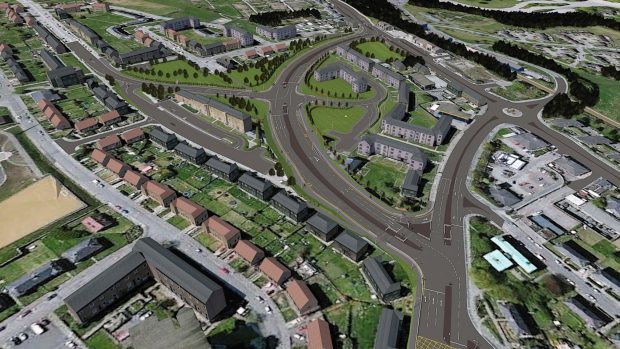 Motorists have been warned to expect "significant delays" during six weeks of traffic misery, with vital roadworks due to start at a notorious Aberdeen bottleneck.
The next stage of work on the £18million Haudagain roundabout improvement scheme will begin on Monday, slowing journeys for thousands of drivers and forcing others along a 1.8-mile detour down quiet residential streets.
Roads bosses have revealed they will be blocking off a small section of one of the westbound lanes on Auchmill Road to allow underground utility lines to be rerouted.
This will prevent any left turns onto Manor Drive, with motorists and pedestrians diverted via Provost Rust Drive.
The work is necessary to allow construction of the next stage of the masterplan – a 1,600ft road bypassing the roundabout by linking North Anderson Drive and Auchmill Road – to continue.
It is expected to be completed by spring 2021.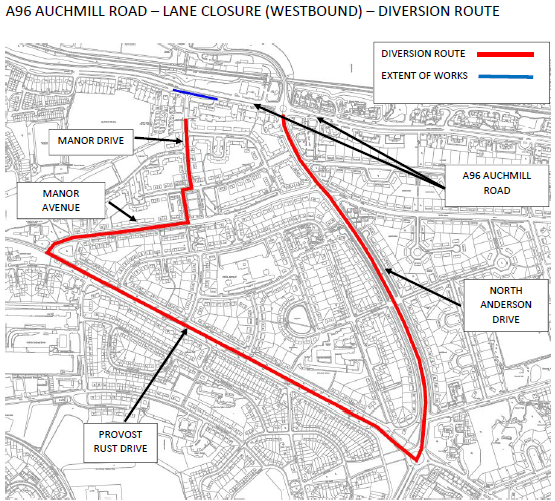 Aberdeen Donside MSP Mark McDonald said: "Given the delay to the Parkway reopening, and the fact the schools will return while these works are ongoing, it is inevitable that they will prove disruptive.
"It does seem that there has not perhaps been the most co-ordinated approach to the timing of the roadworks in the north of the city over the summer period.
"Hopefully, motorists will be able to find alternative routes, or be able to switch to public transport, to reduce congestion and inconvenience during these works."
Sandra Macdonald, the city council's transport spokeswoman, said: "I'm surprised by the timing, as this doesn't give much chance for word to spread that this is happening.
"And while the Haudagain has improved immensely since the opening of the AWPR, this will still cause disruption.
"But that has been the story of this junction for a long, long time – so it's better late than never."
A Transport Scotland spokesman said: "It is anticipated that this work will cause a significant delay at peak times and we would advise that you allow more time for your journey and consider alternative routes where possible.
"We would like to apologise for any inconvenience caused and thank the public for their patience and continued co-operation."