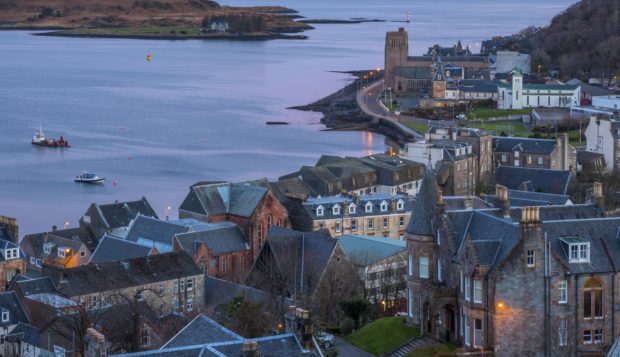 Tourists and commuters in Oban will benefit from improved information after the installation of new display screens at the town's railway station.
The screens are now brighter and clearer, providing real-time information about all methods of transport, including train, bus, ferry and air – the first to do so in Scotland.
The £47,000 project has been funded through ScotRail's Transport Integration fund and has been delivered by the Highlands and Islands Transport Partnership (Hitrans).
As part of the project, new screens were also installed in Inverness Bus Station and Elgin Shopping Centre, which show train and bus times.
New signage directing customers to Elgin Station is also in place.
ScotRail Transport Integration Manager Des Bradley said: "Supporting a more integrated transport network in Scotland is a key focus for ScotRail because we know that journeys don't start and end at the train station.
"Customer information plays a huge part in that – the more that's available, the better.
"We've already delivered a massive investment in station access and transport integration in recent years, and we'll continue to support environmentally-friendly travel across Scotland, well beyond the end of the railway tracks."
Hitrans public transport information officer Julie Cromarty said: "We welcome the improved information we have been able to deliver at key transport hubs in the Highlands through ScotRail's Transport Integration Fund.
"Oban is one of only a few locations in Scotland which have rail, bus, ferry and air services, so providing passengers with information on all the different modes is an essential element of improving the overall experience of public transport."