Old Struan is no stranger to having to publicly apologise for his actions. Jeepers creepers, I think I've probably had to do it more times than Dominic 'Raab to the Bone' has looked himself in the mirror and thought 'I just wanted a shot in Boris' limo, how in God's name did I get here?'.
I regularly have to apologise to the public, the Whips or the current Mrs Metcalfe for something  I know I shouldn't have done but bally went and did anyway because, you know, I am Struan Metcalfe MP, and I do what I damn well please!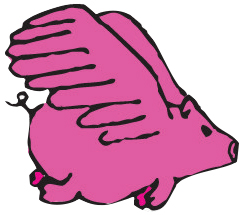 As I write I am waiting on the call from La Sturgeon to help with the kerfuffle over our former Chief Medical Officer for Scotland, Catherine Calderwood.
Let me be absolutely clear. She made one tiny mistake. Twice. But who hasn't stood in front of the nation, fronting press conferences and a TV advertising campaign just before Emmerdale to tell us all not to leave our own homes unless it's essential; and then done just that?
I mean, I often do the opposite of what I'm meant to. Like when I tell my sprogs not to eat chocolate on the chaise longue then spill half my bag of Maltesers on it once they've all gone to bed (resulting large brown smudge successfully blamed on the ankle-biters – result!) Or that time I appeared on North Tonight complaining about the boy racers speeding around the mean streets of Insch only to be caught on camera by the boys in blue doing 110 in my Range Rover Evoque down the A96 at Pitcaple.
So let's all go easy on Dr. Calderwood. I mean to say, we should actually all feel sorry for her. My second home is in Tuscany. Poor Catherine has to holiday in Fife!
J Fergus Lamont, arts critic and author of books now repurposed as toilet paper
One of the most heartening aspects of our current situation is that, despite the Cromwellian closure of all theatres, galleries and cinemas, the arts, unbowed, continue to flourish. Though, like many, I have been confined Chez Moi for the last two weeks and my hair has gone a funny shape,  I have taken succour from the tremendous generosity which has been spewing forth from those creatives who are streaming material upon the electric interweb. Recent events such as a live performance of 'Fleabag' for charity and a timely 'Jesus Christ Superstar' have drawn praise. But for me, the true revelation has been the online output of an eclectic new production house. You will not have heard of it, for it has received little, if any, publicity, but 'YouTube'  has fostered an artistic revolution, and represents a cornucopia of gripping performance art and independent film-making, much of it cleaving to the Dogme 98 manifesto and more than a match for Lars von Trier at his most aesthetically paired down.
It was there that I saw the powerful latest instalment in the popular 'Spiderman' saga, where, in a radical departure of form, the central theme 'with great power comes great responsbility' is explored by the titular red and blue clad hero performing elaborate callisthenics  in a pristine dove grey living room, whilst providing 'shaat aahts' to Poppy and Jacinda in Clerkenwell in a muffled cockney accent. I was agog at the artistic bravery displayed by this multi-million dollar franchise eagerly embracing the avant garde.
The little known arthouse streaming service 'Netflix' – is also producing some challenging content. Their satirical drama "Tiger King"provides a biting commentary on the chaotic milieu of contemporary American politics. Dangerous wild animals, clearly emblematic of the current pandemic, prowl, while "Joe Exotic" an oddly tanned idiot much given to baffling pronouncements singularly fails to take adequate protective measures.
I wept.
Cava Kenny Cordiner, the football pundit who lost an actual packet betting on the virtual Grand National
This whole Codona's Virus situation just gets worser and worserer. There's no prospect of football, for the next month at least and Old Kenny is getting desperate. Last week me, my boy Zander and my lovely wife Melody started up a Subutteo League in the front room, but we had to abandon it. Turns out Melody's glass cabinet wasn't no match for a Kenny power flick.
Their talking about just abandoning the whole football season, but that seems like throwing out the Barbie out with the bath water. I reckon they should plow on and finish it, even if it means playing 3 games a week. So I was glad to see that some of the Dons squad was out training earlier this week, even if they did get a roasting from PC Plod.
By total fluke, a heap of the squad all turned up at Hazlehead park at exactly the same time to practice their keepie uppies. Some bodybusy rung the fuzz who come and says to the lads, they says "stand a bit further away from each other boys". I feel sorrow for the players. One minute McInnes is shouting at them to get tight, the next they're getting told to do their sociopathic distancing.