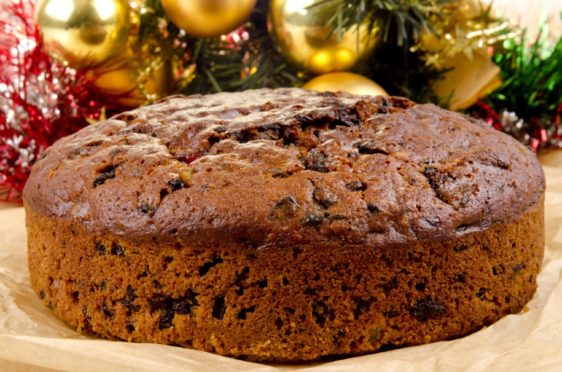 People nowadays are constantly making out they are talking about a curiously rare event and then they talk about it non-stop.
They may say their gob was never so smacked, they may refer to an inexplicably unsteady aunt's giddiness or people dropping bombshells or having their small stockings knocked off.
So it was last week with Mrs X, the wee woman who is my own bidey-in. She is, of course, nailed to my kitchen floor by holy wedlock, but I do sometimes suggest that she is a spinster of the parish whose apron strings I am entangled in. Our newer acquaintances question her on whether it is not time she put down some roots and make the arrangement legal. She therefore has to go to great lengths each time to explain that I am, in fact, her husband due to an error of judgement more than two decades hence.
In her role as a photographer, she was capturing the wedding of a young couple on the west side of the island the other day. In charge of proceedings at Barvas Free Church of Scotland was the minister, Reverend Murdo Campbell. A Melbost fellow originally, Rev Murdo is one of the more sensible ministers in these parts, having been a Sandwickhill kid, a former academy of lower learning whose door was once darkened by Mrs X. The rev makes it easy for people to engage with him which is what a preacher should do. Verily verily, I say unto you, not all are so – but that is another story.
With the assembled congregation murmuring expectedly before the bride made her grand entrance, Mrs X glided in and slipped discreetly into her place where the happy pair were to stand and make declarations of eternal cuddles and hugs. Suddenly, from way up in the pulpit a great voice spake and it boomed: "So where's my high five?" Mrs X looked up toward the rafters and her mouth fell agape as she realised the Rev Murdo was staring down upon her from his lofty perch with his five raised high above her.
Normally a shrinking wee violet on such occasions, she had to not just get up, but reach up and high-five the overhanging Free Church minister in full view of the increasingly-giggly congregation. The kapow as her sweaty clicking fingers slapped the firm and muscular limb of the playful pastor ricocheted around the auld kirk which had not seen that much joviality since it was built back in 1850. Well, maybe once. Like many of the older churches on the island, its toilets were added in the late-1970s and that must have brought a smile of relief to the faces of one or two.
Mrs X returned home, exhausted after a day on her feet, and gasped: "It's not often I am lost for words but I was then with yon minister cove. I don't think everyone heard him but most of them did see me reaching up and walloping him on the palm. They were all wondering what is that woman doing. They must have thought I lost my marbles." No dear. No one could ever think that of you. Never, ever.
It was a surprise, almost as much as The Richard Dimbleby Lecture on TV the other night. All these boffins and VIPs turned out to watch Sir Tim Berners-Lee, the man they call the inventor of the World Wide Web, explaining why he thinks it is all going wrong. Rather than sing its praises, the man who made the first web page and then gave the details of how to do it away free, said it was not all good.
It is now being used to manipulate people, he said, as he talked about the spread of fake news and bogus claims. I know. I have still not had a reply from the woman in Nigeria who asked me for $1,000 for the only surviving copy of her book on how to win the National Lottery at least 10 times a year. Some people, eh?
With Christmas now nestling at our chimney pots, the pre-Yule gifts have started. People you don't know that well are actually practising gift-giving. I was in Marks so I bought you socks. Thanks. There was a bogof so I didn't pay anything for the second pack of toilet rolls so you can have it. Thanks a lot. Morrisons were selling these gorgeous fruitcakes and they look a bit like Christmas cakes so I thought you may like one. I thought lots of sugar, fat and calories in November. Yay, ta much.
Mrs X, however, seemed to welcome that last gift. She eyed the cake, licked her lips, and winked at me as she purred mysteriously: "Do you that if there is one thing that I have always fancied it is a big, rich fruitcake." Ugh. No ta. Why are you purring, woman? What has that awful cake got to do with me? She replied: "Quite a lot, actually. It's just a shame you're not rich."