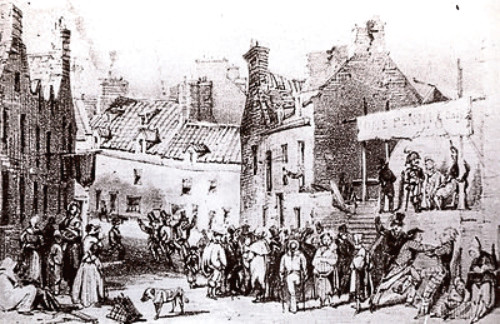 The records of Aberdeen's Police Commissioners paint a grim picture of life in the cramped, stifling, diseased streets of the Victorian city.
In the 18th Century, the population of Aberdeen was roughly 25,000. By 1840, the industrialisation and urban movement of the 19th Century saw the city's population triple, but people still lived in the old narrow streets. This resulted in cramped, dingy slums rife with sickness. Poverty grew and the city's elites found that they could employ the poor for a pittance.
In all this, the city's Police Commissioners – a public health and urban planning body, rather than what we would think of as a modern "police" service – had their work cut out for them.