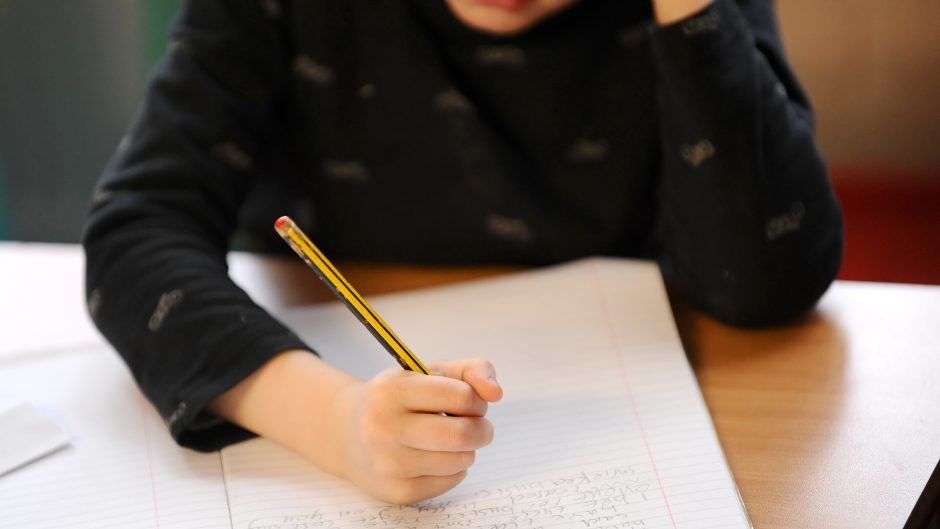 One of the architects of the Curriculum for Excellence has claimed it is being hampered by the "lunacy" of red tape.
Keir Bloomer said the roll-out of the new program, which he helped design in the early 2000s, was about giving teachers more time to enable pupils to truly understand their subjects.
But he said teachers had been overloaded with "near incomprehensible" guidance.
He told MSPs yesterday: "You cannot really get depth in learning unless the time and space is available for it and that is dependent upon the original intention of Curriculum for Excellence, which is to de-clutter."
He referred to an analysis of the Curriculum for Excellence guidance, which included the setting of "1,820 experiences and outcomes" that teachers must follow.
He added: "Now that is self-evident lunacy."
Education Secretary John Swinney has already pledged to cut teachers' workload, following complaints that the profession has been overburdened by bureaucracy as Curriculum for Excellence has been rolled out.
Plans include scrapping some unit assessments which are marked by teachers before pupils sit their exams, and "empowering" teachers as part of a review of how schools are run.
Mr Bloomer, who is convener of the Royal Society of Edinburgh's education committee, said he is pleased Mr Swinney "is determined to do something about it".
The former chief executive at Clackmannanshire Council said no-one knows what progress has been made in education through CfE because "no serious attempt has been made to evaluate it".
He added: "This is the most significant development that has taken place in Scottish education since the war and no evaluation system was set up at the outset.
"Successive governments have made claims of success in relation to Curriculum for Excellence and to be honest with you, they are based on no evidence whatsoever."
A Scottish Government spokeswoman said: "The OECD's review of CfE found considerable strength in Scottish education with a strong focus on improving attainment levels, inclusive schools and positive attitudes among learners.
"We continue to monitor a range of data on system performance which will provide a review of CfE as it is operating in schools. The National Improvement Framework will enhance the evidence base against which to monitor progress in improving Scottish education, particularly closing the attainment gap.
"We are working with stakeholders to help determine the priorities for a Research Strategy for Education, which will be published later this year. The International Council of Educational Advisers will also continue to advise Ministers on steps to maximise performance.
"The deputy first minister wrote to every teacher in Scotland on August 29 providing them with a clear, simple, concise statement of the CfE Framework. Work is well under way to meet the other commitments designed to de-clutter the curriculum and to remove anything which creates unnecessary workload for teachers."