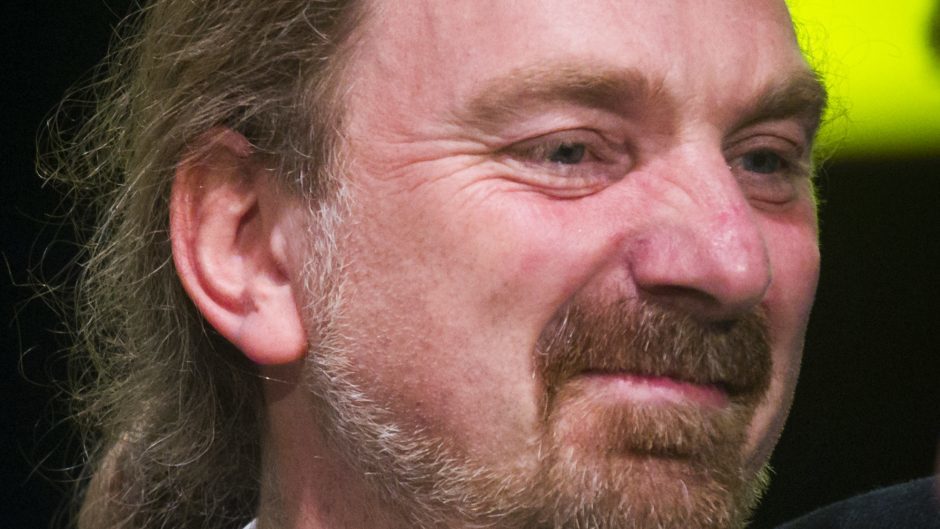 Detectives quizzed an SNP MP over allegations of embezzlement relating to the independence campaign he led, The Press and Journal can reveal.
It emerged yesterday that Chris Law had been detained by police over the financial dealings of the Spirit of Independence.
As the Dundee West representative was backed by Nicola Sturgeon, people were still being invited to donate to the movement – set up to fund Mr Law's attempts to convince people to vote Yes while touring Scotland in a converted fire engine – through its website.
Options included making monthly payments.
He is the third Nationalist politician at Westminster to face a financial probe by the force.
Fife-born Natalie McGarry has been charged with offences including embezzlement of funds, breach of trust and an offence under the Scottish Independence Referendum Act 2013.
She resigned the Nationalist whip when the allegations, relating to her role in the Women for Independence campaign group, first emerged.
Michelle Thomson also quit the party while police investigate property deals conducted by her solicitor, who has been struck off for misconduct. No allegations of criminality have been made against the Edinburgh West MP.
SNP leader Ms Sturgeon insisted Mr Law – who has not been charged – would retain his role despite the precedent set by his former party colleagues.
The first minister said: "Michelle and Natalie took the decision to resign the whip.
"Chris's position is that he is of the view, and he is confident of the view, that when he provides the further information to the police, that he has agreed to do, then he will resolve the matter so I think that process should be allowed to take its course."
The investigation was raised at Holyrood by Perthshire-based Conservative MSP Murdo Fraser.
He asked: "Given the number of the first minister's Westminster colleagues now helping the police with their inquiries, is the first minister confident that Police Scotland have the resources to deal with this upsurge in their workload?"
Mr Law has failed to respond to repeated requests for comment but sources close to him say he is confident of a quick resolution which will find no wrongdoing on his part.
One friend described him as being "relaxed", while another added: "The police were asking him about embezzlement."
Force insiders confirmed the nature of the probe and revealed restrictions had been put in place around the investigation due to its "sensitivity".
A source close to Mr Law said: "Chris attended the police station on Wednesday morning and provided information in relation to a matter under investigation.
"He has agreed to provide the police with further information and is confident the matter will be resolved."
A police spokesman said: "A 46-year-old man was detained and has been released pending further inquiries. Investigations are continuing."