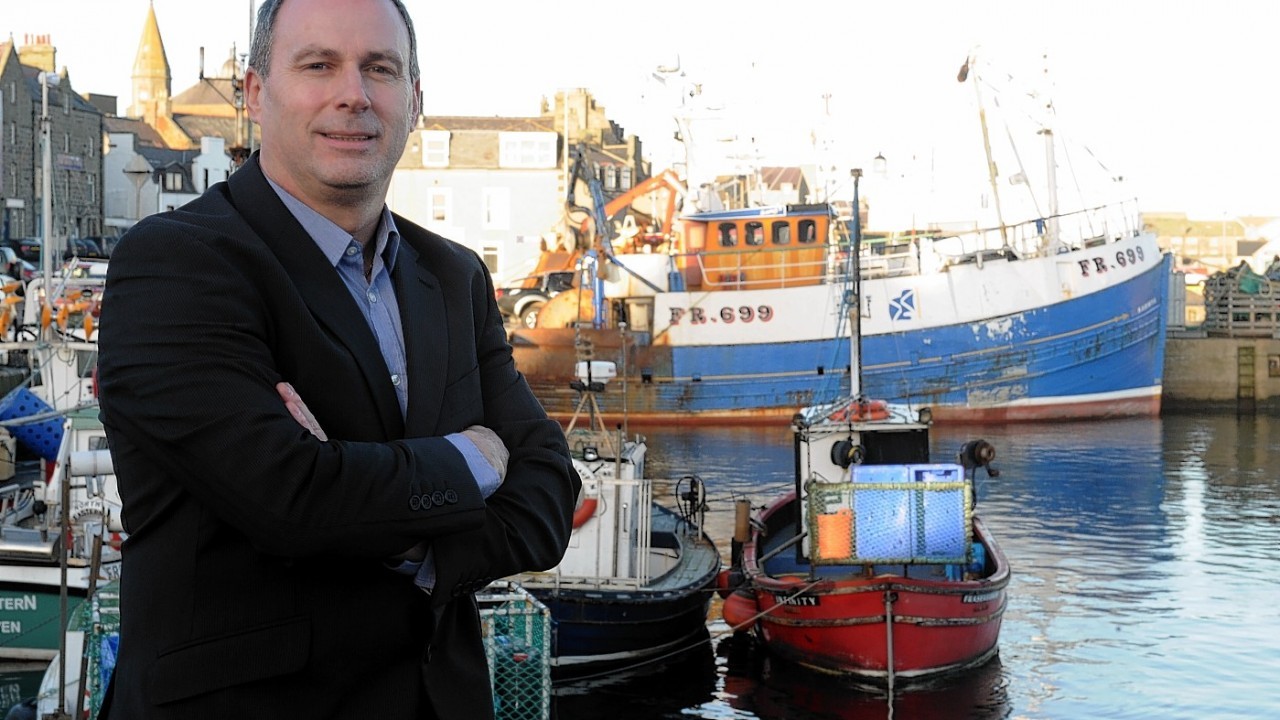 A Scottish fishing leader has said Brexit should be an opportunity to rebuild fleets in UK coastal communities, like his home village of Stonehaven.
Mike Park, chief executive of the Scottish White Fish Producers Association, said society in general had voted to leave the EU and needed to get something out of Britain's departure.
His remarks came at a Commons committee meeting where fellow fishing chief Jim Portus called for devolution to be rolled back and said a single UK common fisheries policy should be the preferred model after Brexit.
The pair were giving evidence on the fisheries bill, currently being scrutinised by parliament.
It proposes controlling access to UK waters and conditional licences for non-UK fishing boats, as well as preserving equal access for UK vessels in all UK waters.
Mr Park told MPs on the environment, food and rural affairs committee: "Over time, we should look to some sort of redistribution round the coastal communities, those that need it, to try and rebuild their old fleets.
"I come from a small fishing village called Stonehaven. We used to have a fishing fleet where I started my career a number of years ago that doesn't exist anymore, so you'd like to see some sort of resemblance of that sort of fishery."
Meanwhile, Mr Portus, chief executive secretary of the Devon-based South Western Fish Producers Organisation, insisted there should be one fisheries department to deal with legislation and the issuing of permits.
He added: "We should have equal access to all of those waters, and licences that are applied to fishermen in one area should be valid in all other areas.
"I would roll back devolution. There should be one fisheries department that deals with the legislation and the issuing of permits and certification."
Efra committee chairman Neil Parish asked: "Do we need a common fishing policy for the UK?"
Mr Portus said the "simple answer" was "yes", adding: "That's what I would have liked to have seen in the fisheries bill."
Mr Park, who described the "right to roam" as "essential for all UK vessels in UK waters", agreed the UK needed a high-level policy covering certain areas.
But he stressed the nuances of the different fisheries must be acknowledged as well.
He said the UK had supported regionalisation while in the EU, suggesting that this be "extended within the UK".
He added: "I think the UK needs a high-level policy about maximum sustainable yield, sustainable harvesting and all of that.
"But within that, I think we need to understand the nuances and differences of some mixed fisheries over another.
"I think where possible we should look to harmonise regulations on a regional basis. But I don't think we should try and do that so it becomes overly complicated for the fisheries working in a particular area."