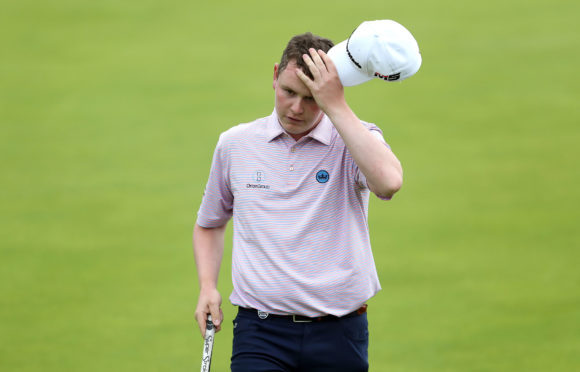 Robert MacIntyre may be a rookie on the top tours and in his first Open but he knows the proper protocol and wasn't afraid to call out American Kyle Stanley at Royal Portrush.
Words were exchanged when Stanley, the former Walker Cup player, didn't call out fore as his ball went towards the galleries on the 17th.
MacIntyre and the third member of the group Andrew "Beef" Johnson reacted as quickly as they could, but by that time they were too late to warn the spectators, and anyway the onus was surely on Stanley.
As bad luck would have it, the ball hit and hurt Dubliner Stephanie Milne, the mother of Greg Milne, MacIntyre's caddie.
A similar incident, with Stanley again not calling a warning, had resulted in a marshal being hit on the leg on the 14th hole.
"I said I wasn't happy about it and he didn't take it well," said Robert of the 17th hole. "He's just standing there watching it and people didn't have enough time to react when me and Beef shouted.
"He's the only one I've seen do that. It was straight into the crowd from the word go and we're expecting him to shout fore.
"She's all right, I think, but it's not what you want. Aye, there were harsh words. It wasn't too pleasant."
It made an unpleasant atmosphere for the remaining two holes, but MacIntyre felt they had to make a point.
"You've got to tell him it's not right," he said. "Shout fore. You know from the word go that ball's going into the crowd. Just shout.
"It's on the sheets, it's on everything, you shout fore."
MacIntyre didn't blame that incident for his bogey on the 18th, which meant he finished at two-under after 36 holes.
"My short putting has been poor," he said. "I can count off six of them I've missed. It's not good enough.
"But I'm happy to have made the cut and looking forward to the weekend."
Russell Knox plans to let it all out on the weekend and see where it takes him after a par round of 71 left him one under for the championship.
"I'm happy to be comfortably in for the weekend," he said. "I'm playing good, swinging really well, but I haven't exceeded expectations because I know how good a player I can be."
There was agony for Connor Syme, who after a day long battle missed the cut on the mark, a bogey five at the final hole putting him over the threshold.
The Drumoig player was in position after a birdie at the 12th got him to even for the championship, but he followed with a four at the short 13th and the final hole cost him weekend play.
Paul Lawrie finished well off the cut, but still feels not ready to expose himself to anything but senior tour golf as his recovery from foot surgery continues.
"I just get a bit fatigued and tired and hit some poor shots towards the end of rounds and can't recover," he said. "I feel a little bit better every day but my game is just not at this level.
"Hopefully it will be this time next year but, at the minute, it's a bit of a struggle."
This frustrates him because it's not long since he felt able to compete.
"I played in the Ryder Cup when I was 43 and I don't feel that was that long ago," he said. "The seniors is where it is for me now. I did think about not playing last week and this week because I don't think my game is very good at the moment."
There was no repeat of making the cut for Stonehaven's Sam Locke this year. He carded a final round of 77 to finish at 10-over for the championship.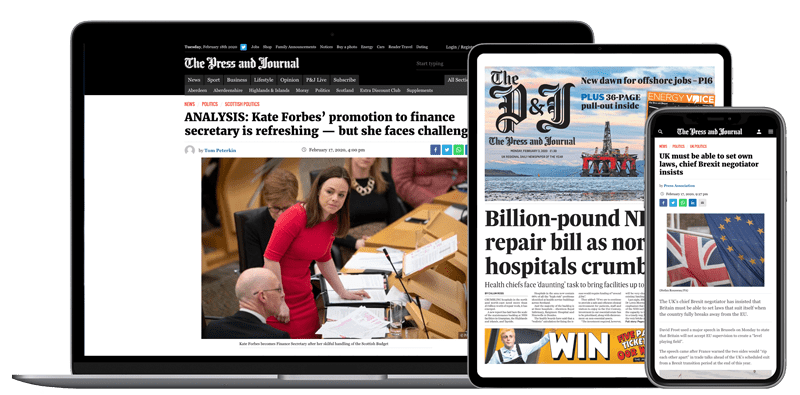 Help support quality local journalism … become a digital subscriber to The Press and Journal
For as little as £5.99 a month you can access all of our content, including Premium articles.
Subscribe