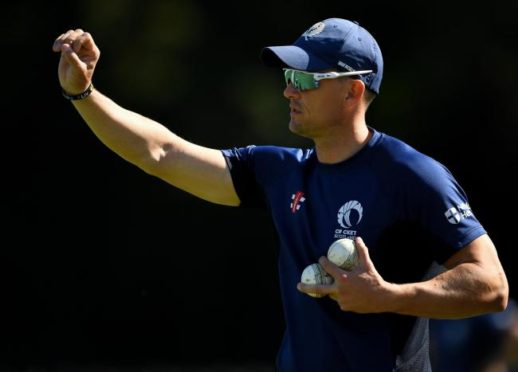 Shane Burger is one of life's glass-half-full characters.
Which is perhaps just as well, because the South African hasn't endured the easiest start to his tenure as Scotland's cricket coach.
The domestic summer was a bit of a wash-out, one of his bowlers, Tom Sole, had his bowling action deemed illegal by the ICC, and Burger also had to deal with such issues as dehydration and injury to other key performers on his travels.
Yet, as he looks forward to 2020, there's a tangible determination to make it a year to remember, and avoid any more of the defeats to the likes of Oman, USA, UAE and Singapore which have raised eyebrows in some quarters, given how expectations increased after the Scots famously beat England at the Grange in 2018.
Burger said:  "There is no doubt every team is keen to do well and they have upped their game. We are the team to beat and everyone wants to be Scotland because of what has been achieved in the recent past.
"We need to get better and keep looking to improve, but I'm excited and energised for the 2020 season and looking forward to having the opportunity to beat full members [Australia and New Zealand] and play against some of the best players in the world.
"The group of players have set their goals high and I know they will be training harder than ever to achieve them."
Burger arrived not long after the Scots' unexpected victory over Eoin Morgan's side in Edinburgh and, unsurprisingly, it has been hard to generate similar levels of enthusiasm among fans for games against Afghanistan, Oman and Papua New Guinea.
But there is no question in his mind of his squad's ability and he is clearly relishing the challenge of taking his charges to a new level.
He added: "It has been a wonderful experience and I have learned a lot, while there have been lots of highs and a few lows.
"I am determined to see the team and the system get better. We are becoming very professional and I have no doubt Cricket Scotland will go from strength to strength."