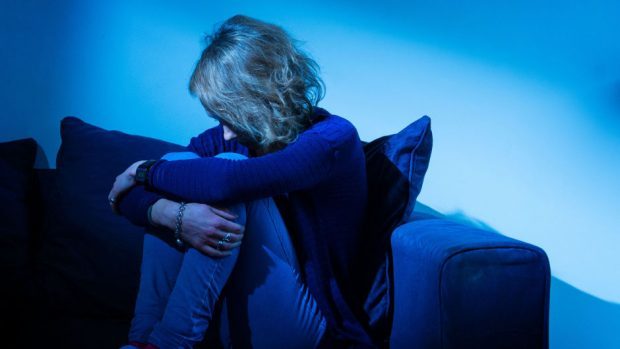 Hundreds of children are being taken to hospital after self-harming – prompting renewed calls for the Scottish Government to do more to curb "unacceptable" mental health waiting times in Grampian.
New figures – which have been described as a "heart-breaking" read – have revealed the scale of young people reaching crisis point in their battle against mental health.
A large portion of people who commit suicide have a history of self-harm, with the Scottish Government accepting the relationship between the two is "complex."
'Take notice' is one of the five ways to better mental health. Support your wellbeing and:

?Practise mindfulness or take up yoga

?‍?‍?Take notice of how your friends or colleagues are feeling

?Spend time outdoors, enjoy the fresh air and notice what's around you pic.twitter.com/SRWpRWob0A

— SAMH (@SAMHtweets) December 16, 2019
In Grampian, ‭762‬ under 16s have been admitted to hospital due to self-harm since 2012.
In 2012 the number was 74, compared to 96 last year – with more girls admitted than boys throughout the last seven years.
However, the numbers have dropped since a sudden rise in the 2012/2013 period.
Aberdeenshire West MSP Alexander Burnett said the figures reflect a "national crisis."
He said: "These worrying figures reflect a startling picture in self-harm among young Scots, particularly girls.
"Self-harm is associated with persistent risk of suicide in later life and must be tackled as a national crisis.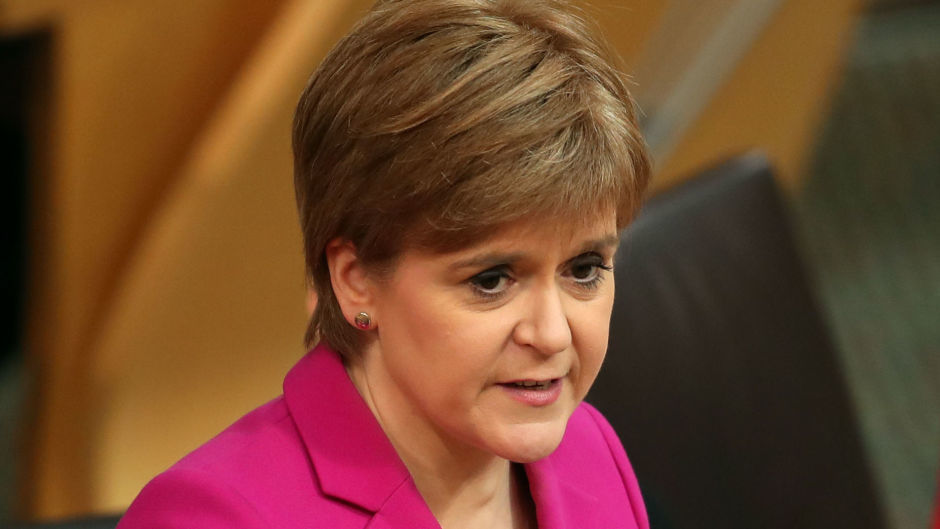 "In 2017 the SNP government presented a 10-year mental health strategy which did not address the problems faced by these young people in getting help.
"Since then we have seen a spike in young people being referred to CAMHS and waiting 20 weeks – or more – for any help.
"The SNP have been in charge of Scotland's NHS for more than 12 years and I have no confidence they will fix mental health services in another eight."
Joanna Barrett, policy and public affairs manager for NSPCC Scotland said: "These figures are heartbreaking but, sadly, not surprising – our Childline counsellors are contacted by so many children who are driven to self-harm as a way of dealing with the pressures and demands of modern-day life.
"Young people are crying out for help and more needs to be done to prevent them from reaching crisis point.
"The Scottish Government has made a commitment to prevention and early intervention in tackling poor mental health yet, each year, thousands of children in Scotland are waiting for unacceptable periods of time for treatment to begin."
The north-east vastly differed to the lower numbers in the Highlands.
NHS Highland reported "less than 35" intentional self harms admissions since 2012, compared to "less than 20" in the Western Isles and "less than 25" in Orkney.
Shetland showed a higher number of 58.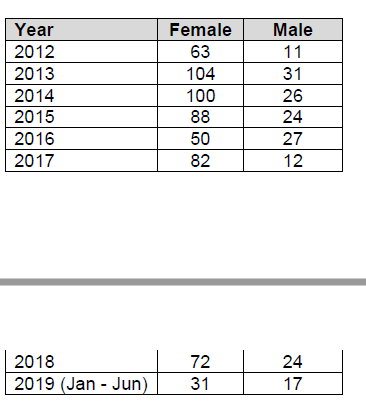 A spokeswoman for NHS Grampian said: "The figures for the north-east show an overall downward trend since 2012. This comes despite the population of under-16s in the region increasing by more than 3,500 and is welcomed.
"We are working closely with other organisations to look at early intervention in the community in line with evolving government policies such as the Scottish Task Force Delivery plan.
"Waiting times in Grampian have been improving for some time and are now at a 72% compliance rate and we are continuing to work towards meeting the 90% target.
"Earlier this year, NHS Grampian opened its new CAMHS centre, with the help of a £1million grant from the Scottish Government, at the former Links Unit at the City Hospital in Aberdeen."
A Scottish Government spokeswoman said: "Deliberate self-harm is a complex issue, sometimes used as a coping strategy and not necessarily associated with suicidal intent.
"It is unacceptable that anyone should feel this way, and the central vision of our mental health strategy is that we want the right help to be available for people all across Scotland whenever they need it.
"We are investing to ensure that every secondary school in Scotland will have access to a counselling service by September next year, alongside developing enhanced community mental health support, and a national 24/7 crisis support telephone service for children, young people and their families.
"This will help make a real and tangible difference to the support available to our young people, including those at risk of self-harm."
---
Anyone struggling who needs to talk can call Samaritans, a free and confidential emotional support service available 24 hours a day, on 116 123.
For services near you, go to www.mha.uk.net