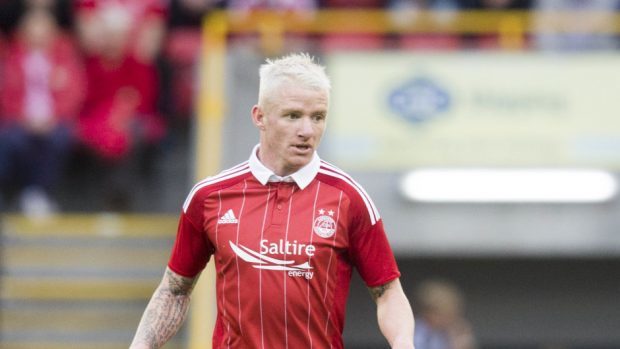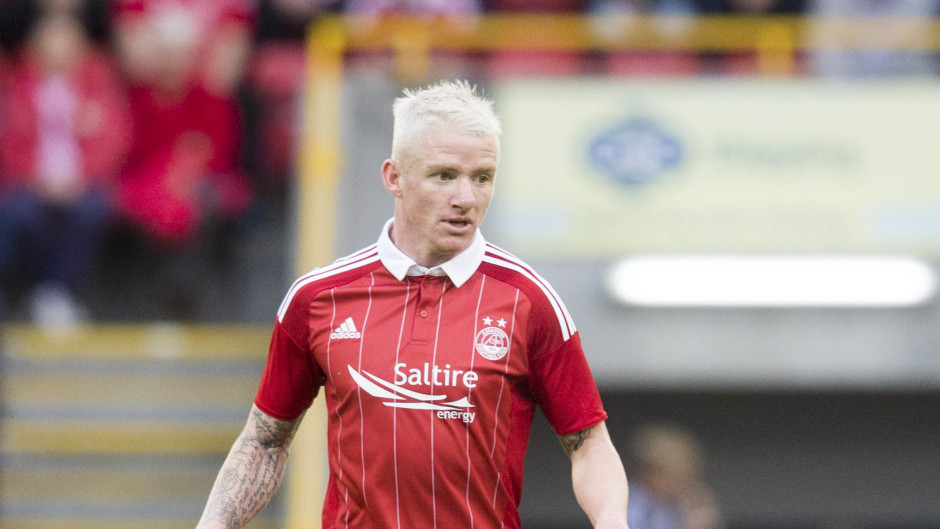 Aberdeen manager Derek McInnes has told Cardiff City they remain well short in their valuation of Reds midfielder Jonny Hayes after rejecting a second near-identical bid by the Bluebirds.
The offer is the same as the English Championship club's initial one of £500,000 but structured differently, with a slightly bigger upfront payment.
The Dons swiftly rejected the offer and McInnes underlined the Pittodrie club will not allow the Republic of Ireland international, who has 18 months left on his contract, to leave on the cheap.
He said: "We have had another offer from Cardiff for Jonny but bizarrely it's the same offer but just structured a bit differently.
"It was rejected.
"Is it unsettling for him? It possibly can be and whether that's part of the tactic or whatever.
"Jonny accepts our reasons for rejecting it.
"That's three times we have had them on now and they have been told it's nowhere near the valuation we have of him.
"If they value him the way we do then they will need to be serious with their offer, but so far it has just been the same one.
"He is invaluable to us in terms of his influence and his performances. But sometimes there does come a time when you get an offer where you have to weigh things up.
"At this stage we are way short of being there.
"There's nothing we can do about it, I spoke to Jonny and he understands that.
"We just have to get on with our work, it is the actions of others who will determine what happens.
"We will do the right thing for ourselves and for Jonny but at the minute that's not the case."
Meanwhile, doubts have emerged over whether Norwich City midfielder James Maddison will be returning to Pittodrie for the second half of the season.
McInnes' side will head into this weekend's Scottish Cup tie against Stranraer without the player, who spent the first half of the campaign on loan with the Dons.
The Aberdeen manager added: "I spoke to Norwich City manager Alex Neil last week and he's got a few ins and outs at his club, which I totally respect.
"We are waiting to hear from them and are hoping it will be good news. But we also have to look at other things.
"There is still two weeks in the window to go and it's not usually until the last few days that things start happening.
"So that might be one we won't have a clearer picture about until near the end of the month.
"It's important we don't just think it will automatically happen, we have to think about what to do if it doesn't. It has been indicated that, all being well, he'll come back here but we'll have to see."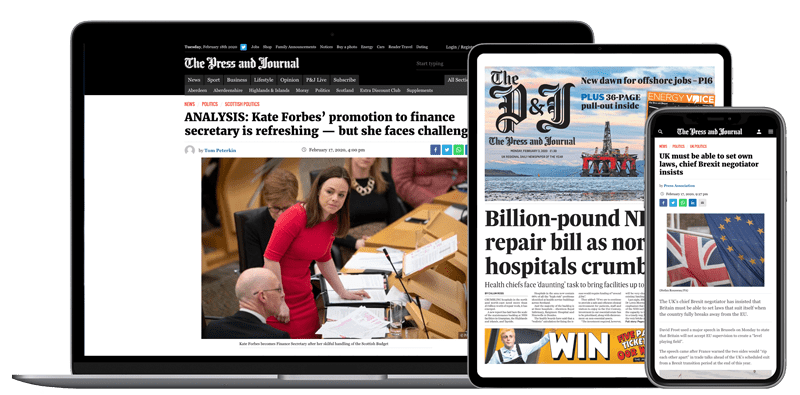 Help support quality local journalism … become a digital subscriber to The Press and Journal
For as little as £5.99 a month you can access all of our content, including Premium articles.
Subscribe