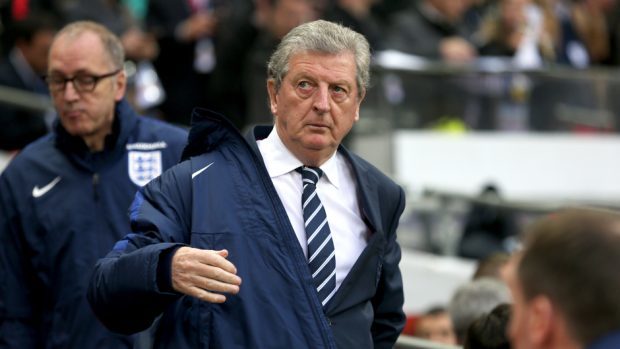 Hope, not expectation, is the overriding emotion as England try to make a mark at Euro 2016 – yet Leicester's fairytale campaign offers tantalising proof of what can be achieved when a group of talented players buy into a philosophy.
Manager Roy Hodgson is fortunate to be preparing for his third major tournament with England after things unravelled so spectacularly at the World Cup two years ago.
Failing to win a match in Brazil did not cost the widely travelled 68-year-old his job, though, and the FA's calculated gamble has seemingly paid off.
Hodgson has gone about replacing much of the old guard with a fresh, young squad, while also securing impressive results and England's passage to Euro 2016 with the only 100% record in qualification.
Overcoming the likes of Estonia and San Marino is hardly a yardstick with which to measure serious progress, but they did their job manfully having overcome their toughest opponent in their opening match.
Danny Welbeck's brace secured the 2-0 win in Switzerland, a side then ranked 11 places higher in the world rankings, on September 8, 2014 – a time when promoted Leicester were still looking for their first win back in the Premier League.
A lot has changed in the subsequent 20 months, with the Foxes' escape from relegation followed by an unthinkable rise to the title – providing Hodgson with a remarkable touchstone for upsetting the odds.
"I don't want the players to be fearful, I don't want the players to be weighed down by expectations or thoughts of what might happen if they don't succeed," the England manager said.
"We've seen this year the example with Leicester City. Weeks and weeks turning into months and months of 'how long can this last? Is it all going to crack up? Can you really make the Champions League? Can you finish above this team or that team? Can you win the league?'
"Each time what they did was work hard, try hard and tried to make certain going into each game they were capable of winning it. That's all we can do as well.
"It's happened in the past. Nobody expected Denmark to win it in 1992, nobody expected Greece to win the Euros in 2004, no one expected Leicester to win the league."
Questions still linger over defensive strength, captain Wayne Rooney's role and the impact of inexperience, but there is at least some hope after the disastrous 2014 World Cup.
Whether they have enough to end 50 years of failure remains to be seen, but the Three Lions only need to look to the Foxes for inspiration of upsetting the odds.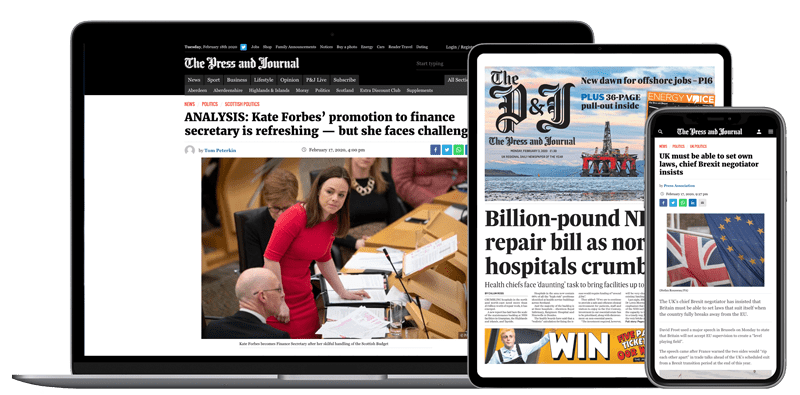 Help support quality local journalism … become a digital subscriber to The Press and Journal
For as little as £5.99 a month you can access all of our content, including Premium articles.
Subscribe