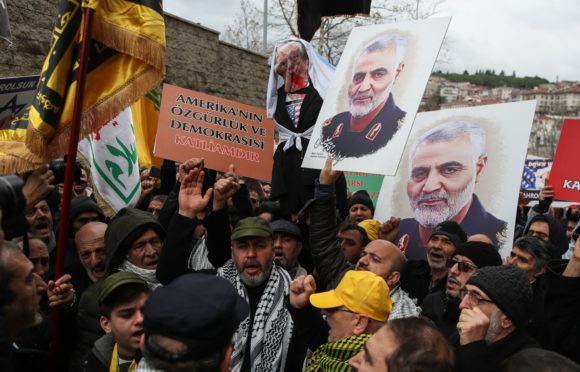 Making the trip to cover Aberdeen in Dubai the last two years has highlighted how fraught long distance travel can be.
Last year, high winds disrupted our travel plans out of Aberdeen on the way to the Middle East.
This year, just when all seemed well, we were told towards the end of our flight that because of the escalating tensions involving Iran and the United States we had been rerouted to Turkey.
The airspace over Iraq was not deemed safe for travel and two British Airways flights bound for Dubai were both diverted back to Istanbul.
Ultimately, safety had to be the top priority and while there were understandably many questions from those on board, I think people understood the decision.
However, the response on the ground was poor, with an entire flight of people essentially handed over to Turkish ground staff with no communication from BA.
Families with young children were having to deal with youngsters on barely a few hours sleep, while now having to sort out visas for entry into Turkey for this unplanned visit.
Little blame can be apportioned to those ground staff, given this was largely thrust upon them and they have their own protocols to adhere to.
But a member of BA staff to liaise with disgruntled passengers and the Turkish authorities would have been very helpful.
After being shepherded on to coaches and off to a hotel 45 minutes away, there was chance to recuperate a little.
Credit where it is due; there was minimal fuss in checking into the hotel and being fed, while awaiting news of our onward journey.
The rescheduled flight was eventually made for 9pm last night.
The Dons at least had the benefit of starting their journey from Glasgow knowing what lay in store and were able to adhere to the latest travel advice.
It brings the real world into sharp perspective when you are wrapped up in covering football and sheltered from it somewhat with the perks this job provides.
Safety, at the end of the day, is all anyone really wants.