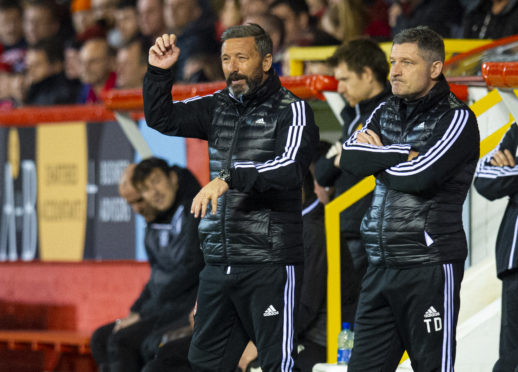 Aberdeen manager Derek McInnes believes fans will accept watching games from home as a short-term measure if it leads to football resuming.
The lower leagues in Scotland have been brought to an end but the Scottish Premiership remains on hold for now as the SPFL tries to find a way to finish the season.
With the league championship, European qualification and relegation matters at stake in the top flight the league is reluctant to bring the season to a premature end and McInnes believes fans would be willing to take on the role of armchair supporters if it means football can be played again.
The Dons boss said: "Football is going to be different when we get back to what we have all been used to.
"We all accept that where we go back there are going to be restrictions in terms of when and how we get fans back into the stadiums.
"In between that, though, we need to try to get some competitive and meaningful football that gives fans something to watch, even if it is only on television and the games are behind closed doors.
"I think we all accept there are far more important things going on at the minute and we all know that we are going to have to show patience over the longer term."
The Aberdeen manager believes there is a collective will among Premiership clubs to finish the season but knows the window for being able to conclude the remaining fixtures is closing.
However, he believes it is vital the SPFL gives Premiership teams as long as possible before calling time on the current campaign.
He said: "I think there is a general feeling amongst the top-flight fixtures that we would like to fulfil the fixtures.
"Things normally get decided on the pitch and hopefully we can do that.
"That is important to us and we hang on to that hope but the longer it goes on then it will be out of our hands.
"We have to take into consideration, things like the new television deal, and where the cut-off point would be for the new season.
"In an ideal world we can get the season finished and then move on to the next one but we will need to see what happens
"We need to give the league every chance."
With Arsenal reopening their training ground to allow players to train on their own in England with a view to reassembling as a group and players in Italy stepping their efforts ahead of a return to action McInnes is hopeful his club will get the chance to continue where they left off.
He said: "The majority of the leagues are intending to pick up where they left off when they go back.
"I think it is right that we also adopt that same approach unless we effectively run out of time to get the games played.
"We would need to deal with that when that time comes along but it is still important that we still have an open mind to finish the season, although I accept there could still be difficulties in doing that."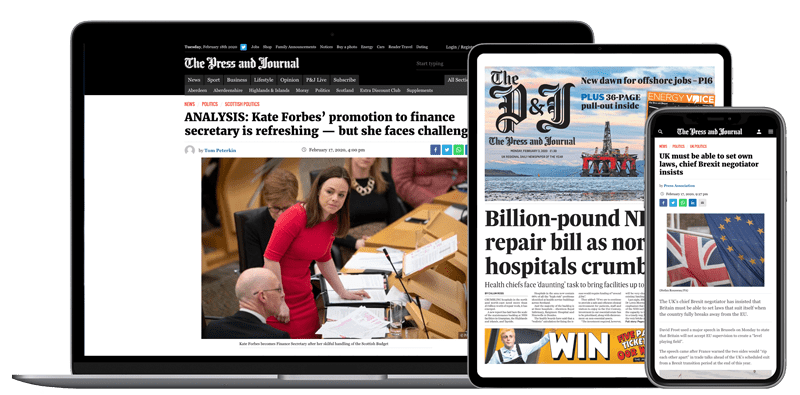 Help support quality local journalism … become a digital subscriber to The Press and Journal
For as little as £5.99 a month you can access all of our content, including Premium articles.
Subscribe