Atlanta United president and Aberdeen FC director Darren Eales insists the US club owner Arthur Blank's donation to the AFC Community Trust highlights how important the billionaire businessman views the work done by the Dons charity.
Blank, founder of US DIY chain Home Depot, donated more than £24,000 ($30,000) to the Community Trust last week through his foundation which bears his name after being impressed by the work being done by them in the community.
Eales, president of the MLS club and the man who represents Atlanta United's interests within the boardroom at Pittodrie, says Blank felt it important the Community Trust's efforts be recognised.
He said: "We were delighted to help with the work that the Trust is doing.
"When we went back to Atlanta we were talking about this partnership and one of the central planks was Aberdeen had a Community Trust and what they do in the community is incredible.
"They won the Uefa Community Club of the year and that is something that is really important to us and Arthur Blank.
"I have been talking to Dave Cormack and board during this crisis and it has been really impressive to me how the club and whole community have got involved the best they can."
The Dons have helped thousands of fans either by making calls or delivering food parcels during the coronavirus shutdown and Eales added: "For us, we were pleased to help and show that bit of solidarity.
"This is a difficult time when certain teams step up and Aberdeen have been one of those who have shown best practice with the community and the fans, directors, staff and players have all galvanised together in tough circumstances."
While talks are ongoing at UK government level aimed at loosening some of the lockdown restrictions in place due to the pandemic, in the United States policy is being decided state by state and Eales hopes Georgia, which is slowly reopening, can emerge unscathed.
He said: "It is starting to open up a bit in the States, we are in the state of Georgia.
"There is a little bit of movement in terms of social distancing and generally getting out and about.
"There is a little bit of light at the end of the tunnel.  You will see New York City has been the hardest hit of all the cities.
"There are certain hot spots and other areas which are not so bad.  Hopefully, it stays that way in Georgia."
What is less clear, however, is what the remainder of the MLS season will be for the US club.
Eales said: "In some respects in the MLS we had only started our season and had only played two matches.
"We have a longer runway as to how we can get this season going.
"We are putting everything on the table, whether it be neutral venues, a tournament to start the season, whether we extend the season or go into the next calendar year.
"We could play with or shorten our plays-offs.
"We are agile and a relatively young league and we don't have relegation so we don't have those stresses of how to deal with things that other leagues have.
"We are going to use every effort to get games played. We will brainstorm and if there is a crazy idea out there we will look at it."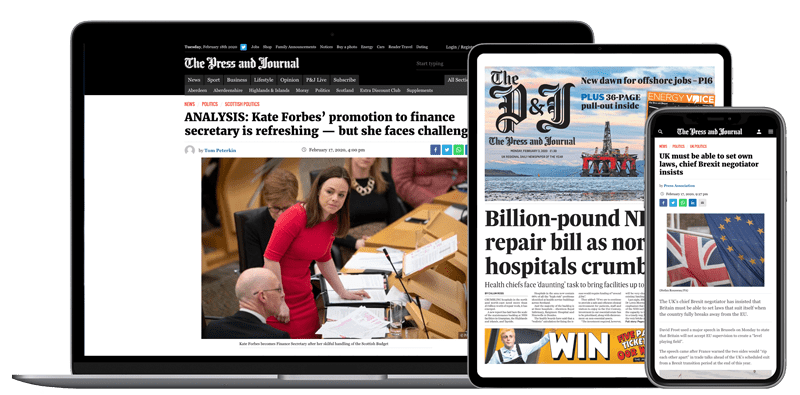 Help support quality local journalism … become a digital subscriber to The Press and Journal
For as little as £5.99 a month you can access all of our content, including Premium articles.
Subscribe