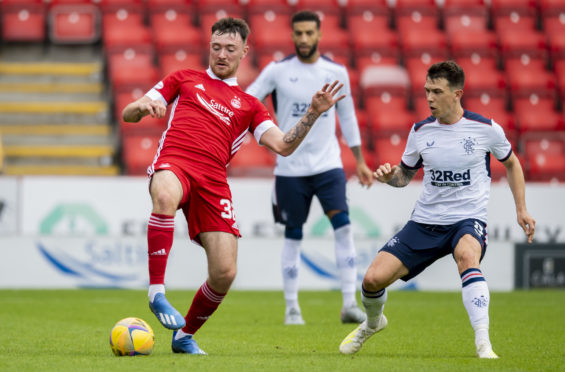 Ryan Edmondson hopes he can follow in the footsteps of James Maddison and Danny Ward by leaving a lasting impression from his loan move to Aberdeen.
The Leeds United attacker has followed in the footsteps of Leicester City attacker Maddison and his Foxes team-mate Ward who both had successful spells during their time at Pittodrie.
Maddison, who was on loan from Norwich, scored the winning goal for Aberdeen in a 2-1 victory against Rangers while Ward's impressive displays during his loan from Liverpool also caught the eye.
Edmondson, who has joined the Dons until January, hopes he can emulate the success former Dons loanees have had at Pittodrie.
He said:  "Some of the players who have come up to Aberdeen have got good experience like Maddison and Danny Ward.
"It's names who have gone on and really pushed on. From what I'd heard and researched myself, they loved it up here. They had a great experience up here and had opportunities. It was a really attractive move for me.
"Aberdeen is a massive club and always in a top four battle. They're a historic club and the chance to play in European football is massive, especially for someone my age. It's an unbelievable opportunity.
"It's a different challenge as well. Scottish football is different to English football so it expands my experiences of the game. Hopefully I can develop as a player and have a successful season for Aberdeen."
Edmondson's Leeds team-mate Patrick Bamford had six loan spells with different clubs in England while at Chelsea before eventually making his way to Elland Road and the new Dons striker has been given advice by his United clubmate.
He said: "I spoke to a lot of the Leeds players. Liam Cooper obviously played for Scotland, I spoke to Luke Ayling and Patrick Bamford. They've all advised me on what to do up here. They've had experiences elsewhere too.
"Patrick Bamford has been on loan many times. Being able to have him give me advice on a loan move is great to have. I hope I can take on that advice and make a difference.
"With the season Leeds had last year, being around that squad and training with them all the team and learning — particularly from Patrick — was great.
"I listened to him and tried to put little tips into my own game. I think I've learned a lot for my own development by training with that squad every day. I hope that gives me a little advantage."
At 6ft 2in tall the new Dons arrival is an ideal replacement for the injured Sam Cosgrove and he shows glimpses of what he can do with an encouraging debut from the bench in Saturday's 1-0 loss to Rangers.
Edmondson believes his height and strength will serve him well in Scotland.
He said: "A lot of people have said that I'm not the normal size for a 19-year-old lad. I'm a big lad and before I was at Leeds, I was at York City in League Two and the Conference.
"I've been in and around physical games since I was about 15, 16. Coming up to Scotland and having that physical aspect to my game, it's really good."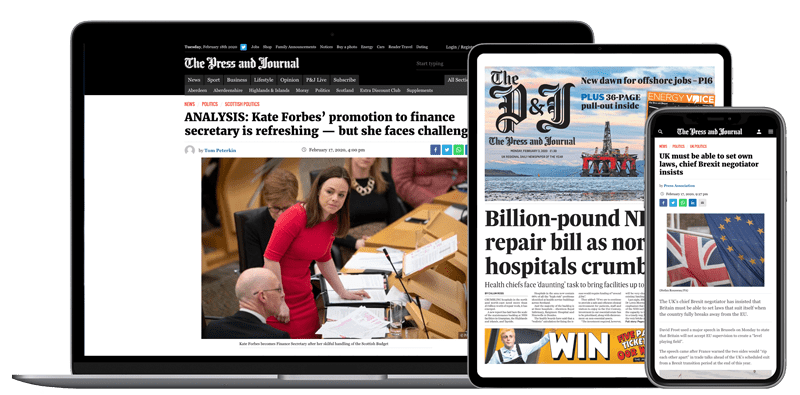 Help support quality local journalism … become a digital subscriber to The Press and Journal
For as little as £5.99 a month you can access all of our content, including Premium articles.
Subscribe