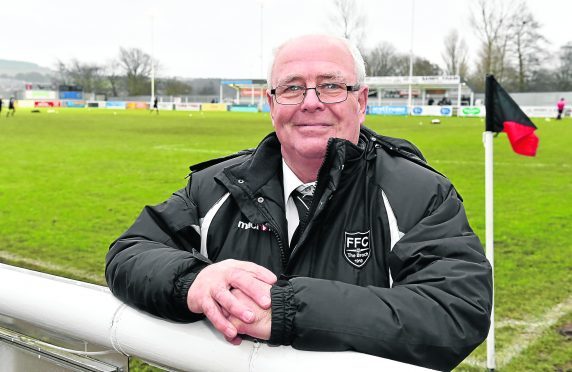 Fraserburgh committee member Mike Barbour could have divided loyalties when his two favourite clubs go head-to-head at Bellslea.
Barbour is a Rangers supporter and also a lifelong follower of the Broch and, for the former club kitman, the cup tie is a dream come true.
He is thrilled at the prospect of seeing the Gers run out at his home ground.
"The 68-year old said: "I'm a Rangers man and I've dreamed all my life that one day the Broch might meet Rangers at Bellslea and now it's come true.
"I have contemplated Rangers losing and you never know what could happen on the day.
"I know this much, if it's a cold day on Sunday some of the South Americans in the Rangers squad won't want to get changed into their strips."
Barbour, who has compiled several scrapbooks detailing the Broch during his life, has published one book on his local team and has completed a second. He hopes Sunday's big game will provide him with enough material for a third.
The first one was called From Bellslea to Brora Those Were My Heroes.
Barbour said: "The Broch has been my life. I was kitman for 32 years, 29 of those under the management of Charlie Duncan, and the last three with Kris Hunter. I'm in my third year on the committee.
"My second book about the Broch has yet to be published, but it is a continuation of my first. In 1959 I started my first scrapbook about the club and I've now got 55 of them.
"Who knows? After this Sunday I might have to think about putting pen to paper on a third volume. What I do know is that my current scrapbook will be bulging with all the newspaper coverage of Sunday's cup tie."
Barbour is pleased he will see the big game go ahead at the Broch's home ground and is delighted chairman Finlay Noble has been able to ensure the loyal followers will be there.
He said: "Now that I'm on the Broch committee since the draw was made it's turned into a bit of a nightmare for me.
"People who don't come regularly to the home games have been asking me for tickets. That's been disappointing but it has shown me the other side of football.
"The amount of strange faces I've seen coming to home games in the last few weeks has been unreal, hoping that vouchers would be issued for the Rangers game.
"However, on a positive note, I'm quite happy with the way the club has distributed the tickets. We've looked after the guys who are at Bellslea week-in, week-out in all weathers.
"The supporters club members and season-ticket holders, as well as some other loyal fans, have all been rewarded for their dedication and support and that was the right way to do it.
"I think most of the people at the club were behind our chairman in wanting to keep the tie here.
"Finlay and I actually ran an unofficial Broch supporters club, organising player-of-the-year events. I watched my first Fraserburgh game at the age of 12 on December 6, 1961. On that day we beat Keith 1-0 at Kynoch Park and I've been a lifelong supporter ever since. To see this game happening now is fantastic."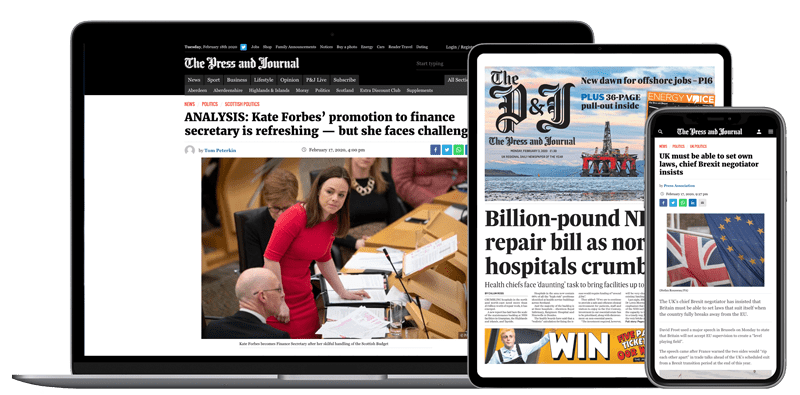 Help support quality local journalism … become a digital subscriber to The Press and Journal
For as little as £5.99 a month you can access all of our content, including Premium articles.
Subscribe