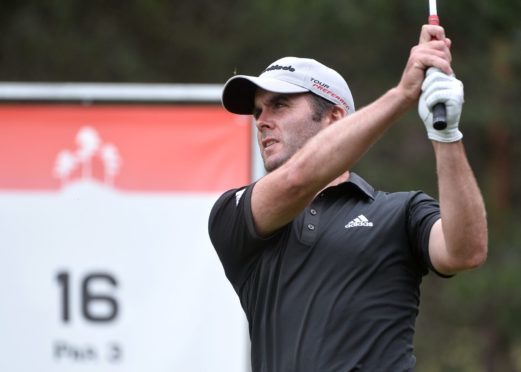 Andrew McArthur recorded an ace but missed out on a cask of whisky after recording a hole in one at the Scottish Par 3 Championship at Paul Lawrie Golf Centre yesterday.
A cask of the nation's favourite tipple was on offer from tournament host Paul Lawrie's sponsor Loch Lomond Malts to anyone who holed their tee shot at the fifth hole yesterday but McArthur had to settle for one on his 16th hole, the seventh on the course on his way to an opening six-over-par 60.
The 39-year-old from Lanark still saw the funny side though.
He said: "Good things never happen to me. It was pot luck at the seventh with a sand wedge. It took one bounce and went straight in.
"I knew there was whisky on offer at the fifth but that's a slightly different hole in that it requires a six iron."
Former Challenge Tour player McArthur was unable to capitalise on his luck as he dropped three shots at the final two holes to finish his round but given his lack of tournament golf in the last 12 months he was content.
He said: "I'm coaching and enjoying it. I've been doing a lot of on course stuff and producing some decent numbers so I thought I would come here and have a go.
"I haven't played in a tournament since Scottish Open qualifying at Barassie last year but we're on holiday this year so I won't be entering.
"I came up here last night and the first time I had a look I thought this place is absolutely beautiful. It's a slightly different story today with double-bogeys lurking around every corner and the targets are tiny.
"Yardage control is so tricky and the wind seems heavy enough that you can pick where it comes but it's so tough.
"It's a brilliant place, the best I've seen and I've really enjoyed it but it seems silly to say that after shooting six over."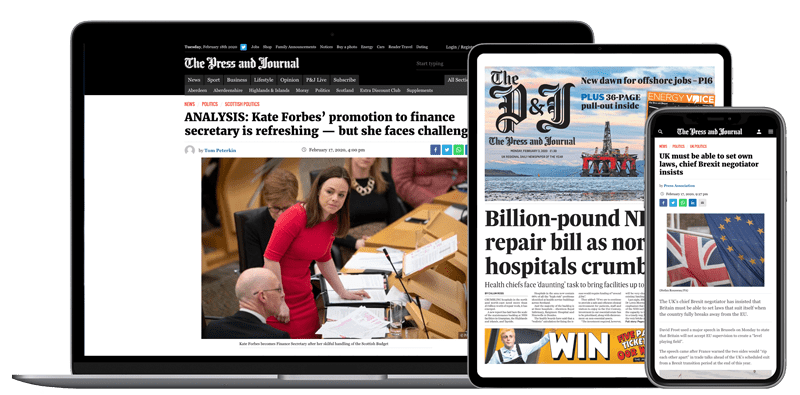 Help support quality local journalism … become a digital subscriber to The Press and Journal
For as little as £5.99 a month you can access all of our content, including Premium articles.
Subscribe