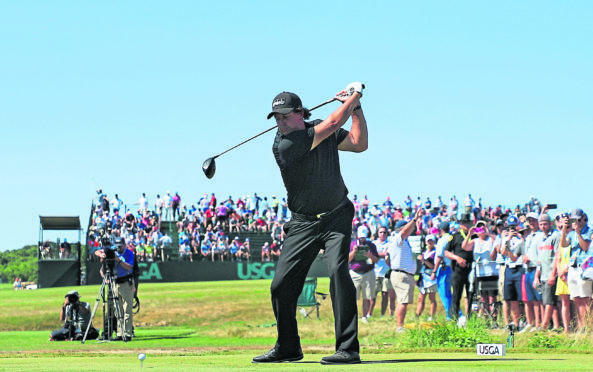 A day after telling his critics to toughen up, Phil Mickelson was far less forthcoming about the controversy surrounding his two-shot penalty in the third round of the US Open.
After completing a final round of 69 at Shinnecock Hills, New York, last night, Mickelson declined to speak at any length afterwards, signing autographs for around 40 minutes before heading to the locker room.
Asked while he walked if he had any regrets about the incident on Saturday, he replied: "I think the real question is what am I going to do next. I don't know."
During a third round which saw firm, fast conditions and some questionable pin positions send scores soaring, Mickelson admitted he deliberately hit a moving ball to gain an advantage.
The five-time major winner, who was already four over par for the day on his 48th birthday, badly overhit a putt on the 13th green which was set to roll off the putting surface.
However, he prevented that happening by running after the ball and hitting it while it was still rolling, a breach of rule 14-5 which incurs a two-shot penalty.
A number of fellow professionals felt Mickelson should have been disqualified or withdrawn himself but he took his place in the field for the final round and covered the front nine in three under par before dropping a shot on the 11th. Returning to the scene of the 'crime', Mickelson made par on the 13th for a six-shot improvement from round three before raising his arms in mock triumph.
His many fans lapped it up but it will not have gone down well with his critics, with former US PGA champion Steve Elkington among those calling for Mickelson to be disqualified and accusing him of "trying to embarrass the USGA."
David Fay said he would have "lobbied for disqualification" if a similar incident had occurred while he was executive director of the USGA, adding: "I think the current language of (rule) 14-5 is too friendly."
Asked why Rule 1-2, which covers a ball being "influenced or deflected" and can lead to disqualification for a "serious breach" was not invoked instead, John Bodenhamer, the USGA's senior managing director of championships and governance, said: "Phil didn't purposely deflect or stop the ball, which is talked about in the reference under Rule 14-5. He played a moving ball."
USGA chief executive Mike Davis later revealed that Mickelson had telephoned him to clarify whether or not he should have been disqualified. Davis said: "Phil really did want to understand how the rule operates because he didn't want to … frankly, as he said to me, he goes, 'Mike, I don't want to play in this championship if I should have been disqualified'. That's where we clarified that, 'Phil, you actually made a stroke at a moving ball, and so we have to apply that rule (14-5)'.
"That's different than if he had deliberately just stopped the ball or whacked it in another direction or something like that. So, it's just, it's us applying the rules."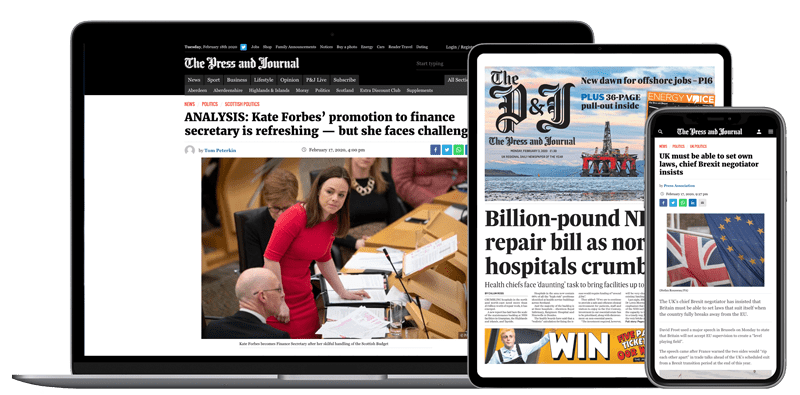 Help support quality local journalism … become a digital subscriber to The Press and Journal
For as little as £5.99 a month you can access all of our content, including Premium articles.
Subscribe